2016-17 LifeLong Learning Season Announced;
Registration, Sales Begin Oct. 1


Welcome to the 2016-17 season of LifeLong Learning at PebbleCreek!
We are excited about the lectures, trips, classes and special programs the volunteer team has planned for this season and hope you will take advantage of as many as fit your schedule and interests. The full SCHEDULE is online for you to print--it will be in the clubhouses sometime Friday.
Please take time to browse through this site and note on your calendar what you'd like to attend. If it's a class, trip, or TED Talk, you can register online any time after 8 a.m. Saturday, Oct. 1. Trips will fill quickly, so we urge you to do that as quickly as possible. If you don't want to do it online, please download a registration form and complete it before coming to the LLL Center in the Eagle's Nest Activities Center. The center will be open from Saturday, Oct. 1 from 8 a,m.-noon and 9 a.m.-noon Monday-Friday.
We've made an effort to improve the online process this year, but we need you to do your part to ensure it all happens smoothly. What can you do?
Already registered?
Check to make sure you remember your login and password and that they are working correctly. Use the Login form to the right. Once you've logged in, please click on "Your Profile" under your name in the right column and make sure your first and last names, your email and phone number are correct as listed. This is crucial for our attendance lists for trips and classes.
New to LifeLong Learning ONLINE?
Use the "Create an account" link to the right and complete the form. Please use both your FIRST and LAST names and complete the rest of the required fields correctly. If you enter incorrect information your transactions may be delayed or even fail, and we will not be able to contact you if there are any changes. Please note your information is secure and we never share it with anyone.
LifeLong Learning to Hold Regular Office Hours
Thanks to the HOA, LIfeLong Learning now has it's own space in Room 107, the former dance studio at the Eagle's Nest Activities Center.
The LLL Center will be open to purchase tickets or register for classes and trips starting on Saturday, Oct. 1, from 8 a.m. to noon, and from 9 a.m. to noon on all weekdays, except those days when there is a Monday Morning Lecture. Please come to the Center to make your purchases or to register for classes and trips. On Mondays, we will sell tickets in the Renaissance Theater Lobby before the Monday Morning Lectures.
Tickets paid for by PayPal, credit card or check can be picked up at the "Will Cal"l counter any time the LLL Center is open.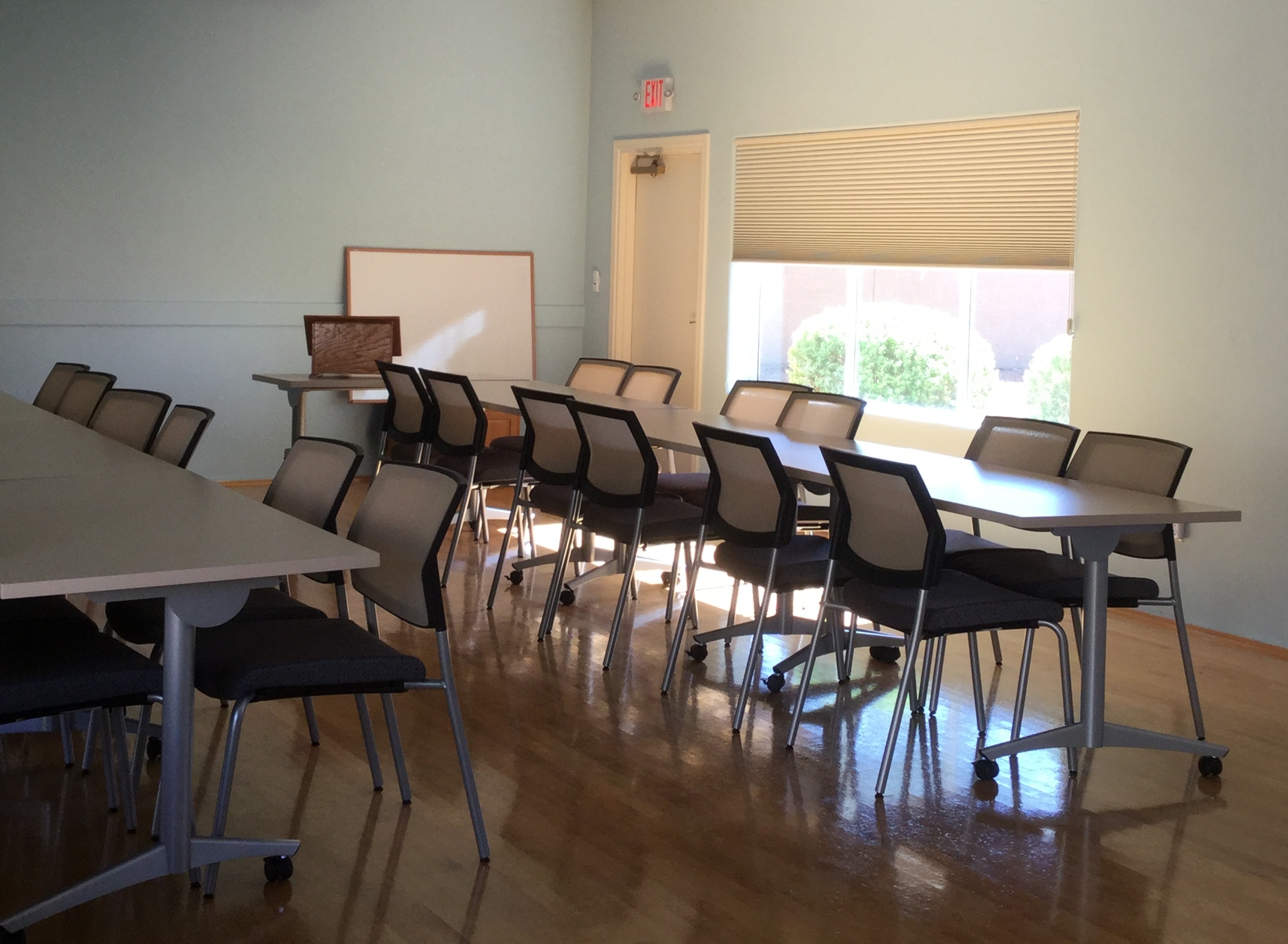 LifeLong Learning has purchased tables and chairs for 24 people, so most of our classes will now be scheduled in the Center. Please check the printed SCHEDULE and this website for complete information and review the emails you receive after registering.
LLL Board of Directors and LLL volunteer teams will now meet in the Center, as well as an occasional HOA meeting or class offered by another PebbleCreek Club.
Donations are being accepted to help us complete the furnishing of the Center and to provide necessary teaching tools for all classes.
Please check the online calendar to see when the LLL Center is open.