LifeLong Learning Wins Awards for Programming and Marketing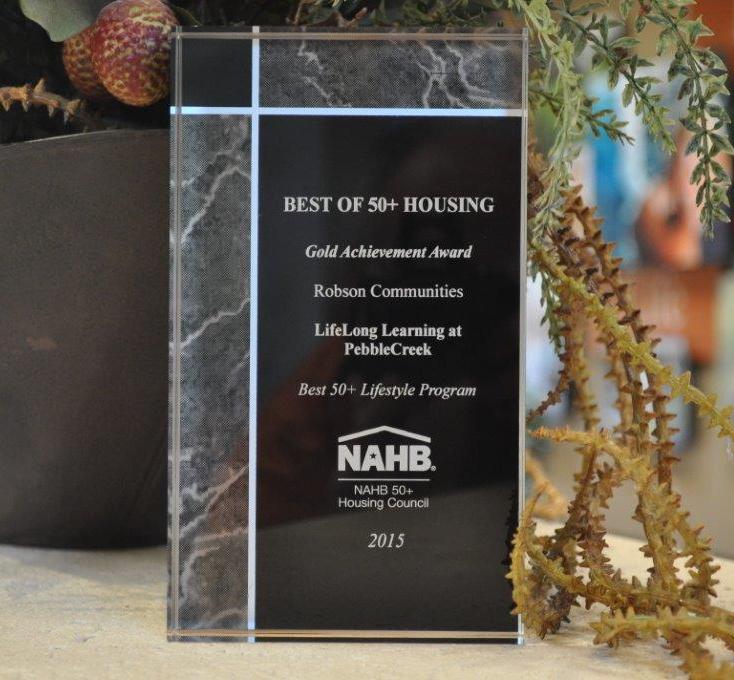 In 2015 LifeLong Learning at PebbleCreek was named the best lifestyle program in 50+ communities by the National Association of Home Builders. It was nominated for the award by Robson Resort Communities, which also won gold awards for a new model at Robson Ranch, and the best marketing event at SaddleBrook Ranch.
"We salute LifeLong Learning for the outstanding program of lectures, classes, special events and trips that it consistently provides to our residents," said John Kiekbusch, president of the PCHOA. "The volunteers that make this program possible have truly added to the quality of life available to PebbleCreek residents. We are very proud of the recognition given to LifeLong Learning that acknowledges the organization's contribution to PebbleCreek."
LifeLong Learning is also consistently recognized for its e-newsletter, the weekly email distributed every weekend during the season. See the "Stay in the know" box on the right for more information.