LifeLong Learning enters the world of virtual learning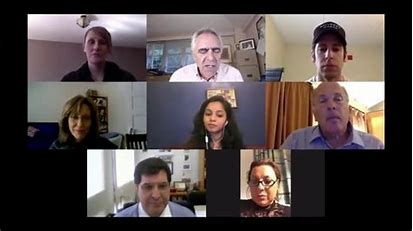 We asked, you answered and we listened!
Close to 80 percent of PebbleCreek residents who completed our survey are already using Zoom or other programs to meet with family, take classes and do other activities online. The survey showed us how online learning programs might be accepted. Click here to read the survey results.
In addition, more than 70 percent said they'd be comfortable in a virtual/online learning situation. The most popular programs would be lectures (90 percent) and classes (60 percent). In light of these findings, the LLL Board of Directors, which has been meeting virtually during the pandemic, decided to explore online/virtual learning.
"I was so pleased to see how many of our residents are open to learning more about using technology and online services," said Cathy Lindstrom, president of LifeLong Learning. "The pandemic has certainly opened us up to different ways of staying in touch. Thanks to everyone who completed the survey and gave LLL such useful information."
Planning for the next LLL season always begins in early Spring, and the lecture, trip and class teams were well on the way to confirming dates when it became apparent that we needed to plan differently for the fall. After reviewing the survey's results, the board decided to go forward, taking small steps to test LLL's ability to present high-quality programs via Zoom.
As the Renaissance Theater will not be available this Fall, LLL is planning virtual lectures. Classes will also be held virtually until such time as the LLL Center can be used with appropriate safety precautions, and there will not be any trips until January at the earliest.
Watch your email for announcements of classes and lectures. In the meantime, the LLL website has been restructured to highlight virtual learning opportunities, including tours of the world's top museums and the sights of Arizona, classes from leading institutions and lectures from many sources. The vast majority are free.