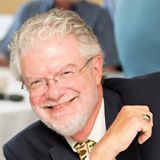 A crime occurs when someone breaks the law, but how does that particular behavior become "criminal?" The definition of crime can vary from country to country, state to state and even city to city. How do we determine which behaviors will be "crimes" and which will not? This is a timely class in an era where there is confusion over what may be a crime in one jurisdiction, but not in another.
On Thursday, Dec. 1, 9:30 a.m., join J. Kirk Brown, nationally recognized expert on criminal and correctional law, for his discussion about how we define "crime" and how we identify which crimes are worse than others.
Brown, who won three cases on the merits before the Supreme Court of the United States on the topics of correctional law, the reasonable doubt jury instruction and a death penalty-related issue, will share insights into the various "layers" of our criminal justice system, how we discover criminal behavior, and how we determine who is guilty and who is not.
Brown will be teaching a companion course on Dec. 14 titled What Do We Do with Criminals? See that class article for more information and registration.
REGISTER HERE

DATE /TIME: Thursday, Dec. 1, 9:30 - 11:30 a.m.
LOCATION: LLL Center
COST: $20
MAXIMUM: 24