What happens after the sentence is imposed?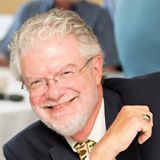 On Wednesday, Dec. 14, 9:30 a.m., J. Kirk Brown will examine what happens after the sentence is imposed. The presentation will include the question of how society has dealt with people convicted of crimes over time, how the concepts of punishment and rehabilitation interact to form correctional policy, and the problems of prison overcrowding and recidivism (people who are freed and offend again).
Brown, award-winning lawyer and nationally-known criminal law expert will take a look at the question of what to do with criminals – a question that has perplexed humans for centuries.
With more than 40 years of experience with the State of Nebraska Department of Justice and 5 years as General Counsel to the Texas Department of Corrections, Brown brings a wealth of information and insight into how our attitudes toward criminals and methods of dealing with offenders have changed over the years.
Brown will also look at the goals of a chosen penalty, as well as how correctional system goals are set, how they are addressed, and what impediments get in the way of achieving those goals.

A separate class with J. Kirk Brown, "So What is a Crime", is also offered on December 1st.
REGISTER HERE

DATE /TIME: Wednesday, December 14, 9:30 - 11:30 a.m.
LOCATION: LLL Center
COST: $20
MAXIMUM: 24