Written in the books of time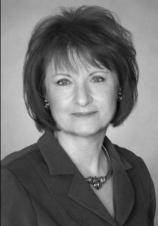 While many people interested in genealogy delve into census records, recorded births and deaths in state archives, and other governmental files, one often overlooked source includes the records of births, deaths, christenings, and marriages kept by local churches. Church records often survived wars and political upheaval since these records weren't kept at courthouses. One of the most famous church record archives is kept by the Church of Jesus Christ of Latter-Day Saints, but there are also many other records, long kept for their members by churches in the US and overseas.
On Thursday, Dec. 15, 1 p.m., learn about these sources and how to access and explore church records, especially in countries where legal records may have been purged or otherwise destroyed in some government jurisdictions.
Denise Beeson, M.A., is a professor at Santa Rosa Junior College, in Santa Rosa, California. She established the Genealogy Program at the college, and is a member in good standing at the Santa Rosa Genealogical Society, the PebbleCreek Genealogy Club, and the AZ Genealogical Board, Inc, Speakers Bureau. She is a popular speaker to various genealogy groups.
REGISTER HERE

EVENT DATE /TIME: Thursday, Dec. 15, 1 - 3 p.m.
LOCATION: LLL Center
COST: $20
MAXIMUM: 24