You'll take the High Road, and I'll take the Low Road...
Many people in the U.S. seem very interested in relatives who came over from Scotland.  Scottish genealogy is a very popular subsection of general British genealogy. Many Scots migrated to the New World in search of safety and a better life for their families. The migration of Scotch-Irish settlers to America began in the 1680s but did not occur in large numbers until the 1720s. Pennsylvania was the most popular destination, but Scotch-Irish immigrants also settled in South Carolina, New Jersey and Maryland.  Significant emigration from Scotland to America accelerated after the Jacobite uprising of 1745, the steady degradation of clan structures and the Highland Clearances. Even higher rates of emigration occurred after these times of social upheaval.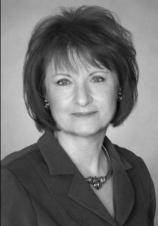 There are extensive free online resources for those interested in tracing their Scots ancestors, including statutory registers, church records, tax records, and land registers, court records, military and maritime sources, burgh and estate records, emigration records, and much more. On Thursday, Feb. 16, 1 p.m., Denise Beeson will help you learn how to explore the options available either online. You will be able to source out your own historical bonnie lads and lassies!
Beeson, M.A., is a professor at Santa Rosa Junior College, in Santa Rosa, California. She established the Genealogy Program at the college, and is a member in good standing at the Santa Rosa Genealogical Society, the PebbleCreek Genealogy Club, and the AZ Genealogical Board, Inc, Speakers Bureau. She is a popular speaker at various genealogy groups.
REGISTER HERE

EVENT DATE /TIME: Thursday, Feb. 16, 1-3 p.m.
LOCATION: LLL Center
COST: $20
MAXIMUM: 24