Become a pizza connoisseur

If you've taken any class with Gene Fioretti, you know how PebbleCreek's favorite resident chef loves to share his knowledge. This is the first time he is teaching how to make Neapolitan pizza. In addition, he is returning to teach the special skills you need to bake delicious Artisan bread, the secret to baking a French baguette and how to make homemade pasta.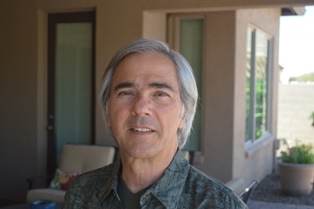 On Feb. 25, 2021 at 1 p.m. via Zoom, Gene will turn his talents as a baker and teacher to show us how to prepare genuine Neapolitan pizza the way the Italians traditionally do it. He will also explain how to use a conventional oven to ensure your own pizza success. He will prepare the dough on camera, form the pizzas for baking and then bake them in his special pizza oven. The final product will be submitted to the cameraman and computer host for their approval.
Everyone will be sent a copy of the recipe so you can refer to it as the class progresses and take notes.
Gene is a retired cardiologist and has been sharing his secrets to success in the kitchen with PebbleCreekers for over 7 years.
This class will be presented via Zoom and is limited to 50 participants. The class is free but registration is required. Registered attendees will receive the Zoom invitation a few days prior to the event.


DATE: Thursday, Feb. 25
ZOOM Check In: 12:45 p.m.
CLASS Time: 1 - 2:30 p.m.
COST: No charge
MAXIMUM: 50 - there will be a waitlist.
NEW TO ZOOM? For support information, click Virtual Learning