Seventy-five amazing years for the City of Goodyear

Registration opens at 8:00 a.m. Monday, Oct. 19
PebbleCreek resident Mark Pelletier will be teaching this class. He shares his story below:
"My wife Sue and I moved to PebbleCreek in 2006 from suburban Chicago. Many of my college studies were in History, and it has been a continuing interest throughout my life.
Since both the City of Goodyear and I were born in 1946 it seemed natural that I would research the history of my new home. Our city is a relative 'youngster' as towns go, and I find it fascinating to be able to investigate people, places and stories intimately connected with Goodyear's early years.
I have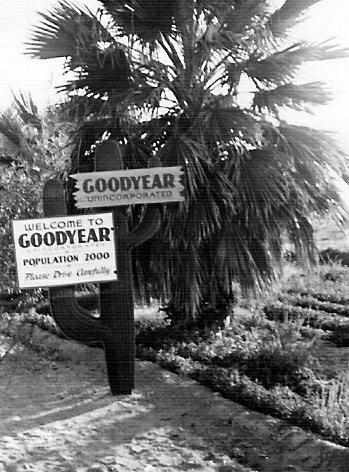 been active with the Three Rivers Historical Society which covers Goodyear, Avondale and Litchfield Park, whose histories are closely shared. I have enjoyed meeting and working with 'first source' people, as well as other folks active in moving Goodyear into the 21st century.
Almost all of us came from 'somewhere else' and may not know the story of Goodyear. I will share some of that with you, showing how our city has gotten to where we are now."
This class will be presented via Zoom and is limited to 100 participants. The class is free but registration is required. Registered attendees will receive the Zoom invitation a few days prior to the event.
DATE: Thursday, Nov. 19
ZOOM Check In: 12:45 p.m.
CLASS Time: 1 - 2:30 p.m.
COST: No charge
MAXIMUM: 100 - there will be a waitlist.
NEW TO ZOOM? For support information, click Virtual Learning
For questions, email:

This email address is being protected from spambots. You need JavaScript enabled to view it.

For Additional Information: