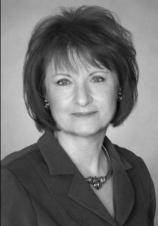 It used to be that people who were researching their families' genealogy were limited to visiting libraries and digging through old documents and books on history. The Internet has revolutionized the opportunities to conduct historical research, through the construction of digital databases, online copies of old documents, and other digital sources. However, getting started in genealogy research can be intimidating. Where do I start, when I don't even know what I'm looking for, or what sources are accurate? How do I avoid making incorrect connections between people? Who has the best and most accurate data?
On Friday, Jan. 13, 1 p.m., Denise Beeson will help you learn the most effective databases, how to access them, and how to make your computer your best asset in learning about your family history. Looking at different types of records, learning how they were created, and what they can be used to do are all skills used by the genealogy researcher, novice or skilled.
Beeson, M.A., is a professor at Santa Rosa Junior College, in Santa Rosa, California. She established the Genealogy Program at the college, and is a member in good standing at the Santa Rosa Genealogical Society, the PebbleCreek Genealogy Club, and the AZ Genealogical Board, Inc, Speakers Bureau. She is a popular speaker at various genealogy groups.
REGISTER HERE

DATE /TIME: Friday, Jan. 13, 1-3 p.m.
LOCATION: LLL Center
COST: $20
MAXIMUM: 24