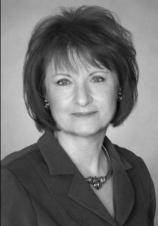 Have you ever wondered where your ancestors came from, or read the stories about what your DNA can tell you about them? Recent advances in DNA analysis have helped thousands of people learn more about their ancestry. Different types of DNA testing can give a variety of directions to gain information about your genealogy and your own genetic profiles.

On Thursday, Jan. 19, 1 p.m., Denise Beeson will present how DNA can be used as a tool in your genealogy research and help you understand the results of your testing and how to apply it and interpret the findings. Beeson will review the companies who do this type of research and what you can expect from them, along with how to read your results.
Beeson, M.A., is a professor at Santa Rosa Junior College, in Santa Rosa, California. She established the Genealogy Program at the college, and is a member in good standing at the Santa Rosa Genealogical Society, the PebbleCreek Genealogy Club, and the AZ Genealogical Board, Inc, Speakers Bureau. She is a popular speaker at various genealogy groups.
REGISTER HERE

EVENT DATE /TIME: Thursday, Jan. 19, 1-3 p.m.
LOCATION: LLL Center
COST: $20
MAXIMUM: 24