How to hear what's not being said
Canceled due to the coronavirus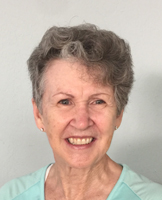 It might sound strange, but imagine having a "good death" and what that concept entails. Join geriatric psychologist Cathy Lindstrom to learn how end-of-life conversations, decisions and advance-planning discussions can lead to a more positive acceptance of death, not only for the terminally ill, but for the survivors, as well.
The class will meet Monday, March 30, from 1-3 p.m. in the LifeLong Learning Center.
Lindstrom, the president of LLL, is a consultant to health care organizations and former hospital administrator for a multi-hospital system. She recently closed her private practice.
Dave Kampfschulte, who was to teach this class, recently informed LLL he cannot travel to Arizona this year. Fortunately, LLL had the perfect substitute already on hand.
DATE/TIME: Monday, March 30, 1-3 p.m.
LOCATION: LLL Center
MAXIMUM: 32
COST: $20