Who do you think you are?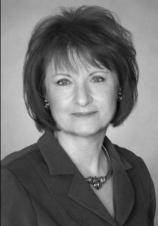 Have you ever wondered where your family came from, or listened to tales of your ancestors from other family members, and wished you knew more? Genealogy is the process and study of locating, identifying, and learning about a person's ancestry and ancestors.

There are a variety of tools to assist people who are interested in the origins of their families, including DNA assessments, genealogy database research, and others. On Thursday, Nov. 10 and 17, 1 p.m., Denise Beeson will help you learn those tools and how to use them, how to establish your strategy for researching your ancestors, and how to develop a methodology to uncover your family's history.
This class includes two sessions. The second session depends on the previous one; you cannot take the second unless you attend the first session.


Denise Beeson, M.A., is a professor at Santa Rosa Junior College, in Santa Rosa, California. She established the Genealogy Program at the college, and is a member in good standing at the Santa Rosa Genealogical Society, PebbleCreek Genealogy Club, and AZ Genealogical Board, Inc Speakers Bureau. She is a popular speaker at various genealogy groups.
Registration is for a two-session class
DATE /TIME: Thursday, Nov. 10 and 17, 1-3 p.m.
LOCATION: LLL Center
COST: $40
MAXIMUM: 24