You can be a bread baker too!
If you didn't have a chance to take Gene Fioretti's class in previous seasons, you are in luck. It is being offered again 1 p.m., Tuesday, Nov. 16.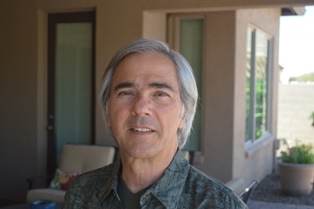 Gene will demonstrate the vital steps in mixing, forming and baking this wonderful loaf and at the end of the class, you will see the loaf that will have baked throughout the class. You will receive a copy of the recipe and have ample time to discuss the many aspects of artisan bread-making.
Gene is a retired cardiologist, who learned to bake bread in 1979 from one of his patients, a retired German baker. He had the privilege of helping the baker through his heart attack and the baker repaid him with a day-long bread class at his home. Gene has been baking bread ever since.
In this class, he
will use a recipe for a perfect, healthy bread for the novice baker. It is a practically no-knead, rustic, country bread, which is nearly foolproof and cooks in a Dutch oven. Learning to make this bread should give you the confidence you need to make great-tasting bread at home and to begin expanding your horizons in baking all different kinds of bread.
He has taught this short class for the past eight years with excellent feedback from students.
This class will be presented via Zoom and is limited to 50 participants. Registered attendees will receive the Zoom invitation a few days prior to the event.
DATE: Tuesday, Nov. 16
ZOOM check in: 12:45 p.m.
CLASS time: 1 - 2:30 p.m.
COST: $20
MAXIMUM: 50 - there will be a wait list