Have fun finding new relatives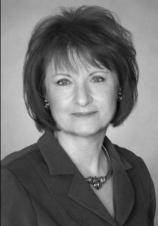 This class is designed to teach you about the genealogical databases that you will need to find your ancestors. This is a two session class and each session is one hour, 1 p.m., Thursday, Nov. 18 and Dec. 2. Whether a beginner or advanced, you will learn new things.
Denise Beeson is an Adjunct Instructor in the Business Department at Santa Rosa Junior College and also teaches genealogy classes in the Older Adult Program at the college. She is a member of the Sonoma County Genealogical Society and the Arizona Genealogical Board Speakers Bureau. Her interest in genealogy started 15 years ago.
DATE /TIME: Thursday, Nov. 18 and Dec. 2, 1 - 2 p.m.
LOCATION: LLL Center
COST: $20
MAXIMUM: 24