Become your family's historian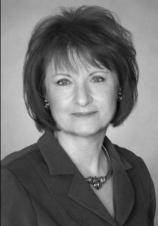 Due to popular demand a NEW two hour session added at 1 p.m. Thursday, Oct. 28.
This class is designed to help you learn how to trace your family through history, do genealogy database research and learn about DNA. You will learn new ways to do family genealogy, establish your strategies and develop a methodology to uncover your family's history
Whether a beginner or advanced, you will learn new things. No computer experience is required but it is recommended.
Denise Beeson is an adjunct instructor in the business department at Santa Rosa Junior College and also teaches genealogy classes in the college's older adult program. She is a member of the Sonoma County Genealogical Society and the Arizona Genealogical Board Speakers Bureau. Her interest in genealogy started 15 years ago.
REGISTER HERE

DATE /TIME: Thursday, Oct. 28, 1-3 p.m.
LOCATION: LLL Center
COST: $20
MAXIMUM: 24