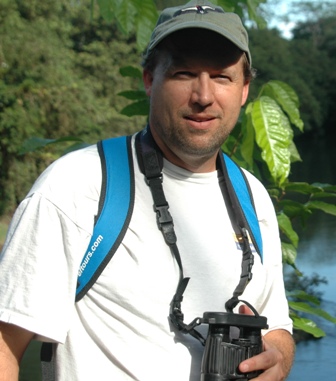 Drive I-10 west toward Los Angeles, and, as you pass through Rancho Mirage, Palm Springs and Palm Desert, you'll be traversing one of the best places to view birds and other wildlife in the Southwest.
The Coachella Valley is approximately 45 miles long and 15 miles wide, bounded by mountains to the west, north and east, and ending at the Salton Sea and Gulf of Mexico. It includes well-known resort cities of California, but also contains a special ecosystem beloved by naturalists and birders.
Kurt Leuschner, a professor of natural resources at College of the Desert, in Desert Springs, loves that part of the country — so much so that he has developed a "Palms-to-Pines Birding and Nature Trail" through the area.
At 10 a.m. Monday, Feb. 18, Leuschner will give an overview of that area, which includes 10 of the best-known birding and ecotourism sites. He will have a useful guide and map, which includes, for each site, directions and contact information, a list of habitat and signature bird species, wildlife-viewing opportunities and other pertinent information.
Leuschner says all 10 stops are within a relatively short drive from the trail's starting point at the Santa Rosa and San Jacinto Mountains National Monument's visitor center in Palm Desert - just a 3 1/2-hour drive from Goodyear. Resident and visiting birders and nature enthusiasts will want to visit all 10 stops and experience the natural wonders that make the area unique.
Leuschner teaches courses on conservation, entomology, field ornithology, native plants and GPS navigation. He also teaches weekend courses and workshops on bird watching, insects, GPS and backyard habitat for University of California-Riverside Extension, the Desert Institute, the Desert Studies Center and the Living Desert. His latest research project involves sound recording of various subspecies of the Western Scrub-Jay.
Tickets to all Monday Morning Lectures are $5 at the door of the Renaissance Theater.