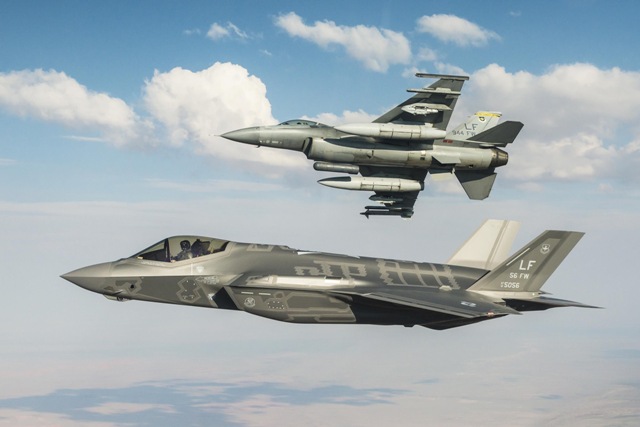 F16 and F35: Know the difference?
While those who have been lucky enough to secure a seat on one of LifeLong Learning's trips to Luke Air Force Base know a lot about what's been happening at the home of our neighbor to the north, PebbleCreek residents who are not Air Force veterans may know very little.
At 10 a.m. Monday, Jan. 14, you'll have an opportunity to get to know more about the operations at Luke, one of the largest employers in the West Valley, when a member of Luke's public affairs staff comes to PebbleCreek.
Learn more about the F-35 program, how it differs from the F-16, and what is in store as the base phases out the F-16 program. We'll also learn more about the people who work and live at Luke and the impact Luke has on the greater West Valley community.
Tickets to all Monday Morning Lectures are $5 at the door of the Renaissance Theater.
For more information see Luke Air Force Base