Registration open:
How does the U.S. healthcare system stack up against other developed nations? Is it the best? What is fact versus fiction when it comes to global healthcare? Is there a "perfect" system? As healthcare costs continue to rise - have you ever wondered why costs vary so much between i.e., Canada and the U.S., especially for drug coverage? What can other countries learn from the U.S. and vice versa?
On Friday, Jan. 27, 7 p.m., Robert Smoldt and Natalie Landman will try to answer these questions and provide insight into the "best" and the "worst" practices of our U.S. healthcare system. This is an important topic to all Americans but especially to residents of PebbleCreek.
You will hear from two respected and knowledgeable healthcare professionals who will help clear up any confusion or misunderstanding we may have. Discussions will be very engaging and informative.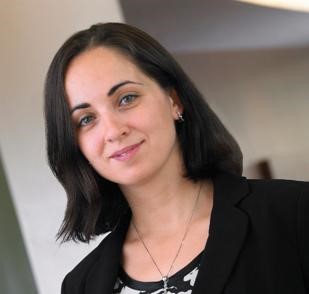 Natalie Landman, Ph.D., is founder and CEO of Nvisio, LLC, a boutique consulting firm, which serves clients in the higher education and healthcare sectors on a range of strategic topics, including corporate and marketing strategy, product design and development, and portfolio optimization. She previously served as Executive Director at the Arizona State University Center for Healthcare Delivery and Policy. In these roles, she was responsible for managing a portfolio of healthcare delivery and higher education projects within ASU, as well as in collaboration with a variety of industry partners.
Natalie joined ASU from McKinsey & Company, where she served numerous clients in the healthcare and high-tech sectors on a range of strategic topics. Natalie holds a Ph.D. in Neurobiology and Behavior from Columbia University in New York City. While at Columbia, Natalie also served on the R&D and Business Development teams of SMART Biosciences, Inc., a Columbia spin-off biotechnology company with technology platforms in Alzheimer's disease and oncology.
Robert K. Smoldt, MBA.,is the Emeritus Chief Administrative Officer of Mayo Clinic. He served 17 years as a member of the Mayo Clinic Board of Trustees and Mayo Clinic Executive Committee. Presently he serves as Associate Director of the Arizona State University Center for Healthcare Delivery and Policy.
Smoldt earned a Bachelor of Science degree from Iowa State University and a Master of Business Administration degree from the University of Southern California. He has given numerous presentations and is a recognized speaker on the health care environment.
At Mayo he worked in a variety of administrative positions in both medical and surgical departments prior to being named the Chief Administrative Officer. Smoldt also served two terms on the Board of Catholic Health Initiatives.
He has been active in the Medical Group Management Association, a professional group of healthcare leaders who work together to improve their knowledge, skills, and the effectiveness of medical group practices. He has chaired the organization's research and marketing committees and has acted as moderator of its international conference in London, England. In addition, he was a member of the Medical Group Management Association National Awards Committee.
Admission to all Premier Lectures is $15 per person and can be purchased online
or with cash in the lobby of the Renaissance Theater one hour prior to the lecture, subject to availability. Up to four admissions can be purchased in one transaction per user Account.

For online purchases, two to three days before the event, a QR code ticket will be emailed to each person registered. The QR code ticket is a personal code for each person registered and the printed or electronic ticket displaying the QR code is required for admittance. There is no will call.

EVENT DATE /TIME: Friday, Jan. 27, 7 p.m.
COST: $15