ASU's Moon and Mars: Pursue peeks at planets and beyond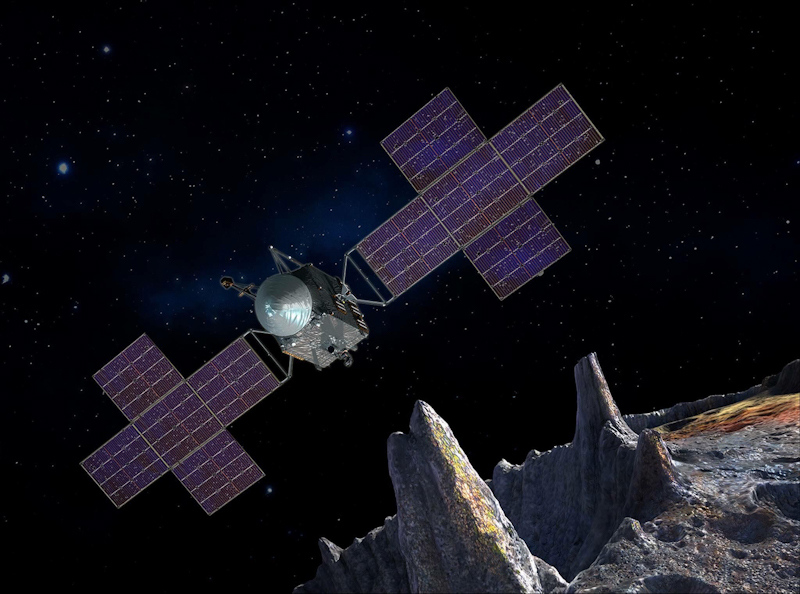 While the world eagerly awaits commercial space flight to become reality, you can preview what's out there on the moon and Mars, through the revelations that scientists at NASA and three Arizona State University research centers are already uncovering today.
Begin with a one-hour film shown in ASU's Marston Exploration Theater, which uses 4K projection in 3D stereographic vision. "The Moon Revealed" looks at the moon's history, missions and culture, including the latest research.
In that same building (ASU's School of Earth and Space Exploration), take a docent-led tour through the Center for Meteorite Studies, home to the world's largest university-based meteorite collection. Learn how more than 40,000 individual specimens are used for geological, planetary and space-science research at ASU and throughout the world.
In another building nearby, tour the Mars Space Flight Facility, where scientists are using instruments on spacecraft at Mars to explore the geology and mineralogy of the Red Planet. Those instruments include the Thermal Emission Imaging System (THEMIS) on NASA's Mars Odyssey orbiter and two Miniature Thermal Emission Spectrometers (Mini-TES) on the Mars Exploration Rovers, Spirit and Opportunity. A full-size Mars rover model, bedded on reddish-brown sand, dominates the building's lobby.
Next door, visit the Lunar Recognizance Orbiter Camera facility to take a docent-led walk through space-exploration history, and observe scientists working on lunar data in the Science Operations Center. The LROC is a system of three cameras, mounted on the Lunar Reconnaissance Orbiter, that capture images of the lunar surface.
During a mid-day break, refuel at a buffet lunch, set up for your group at Engrained Café, a fast-casual, full-service restaurant in ASU's Memorial Union. The café is designed as an educational food experience for healthy eating, emphasizing sustainability with a focus on ingredients used and how they are handled.
DATE/TIME: Wednesday, Feb. 26, 8:45 a.m. to 3 p.m.
COST: $ 60
MAXIMUM: 50
For more information, see: