High-tech patients and honeycomb mirrors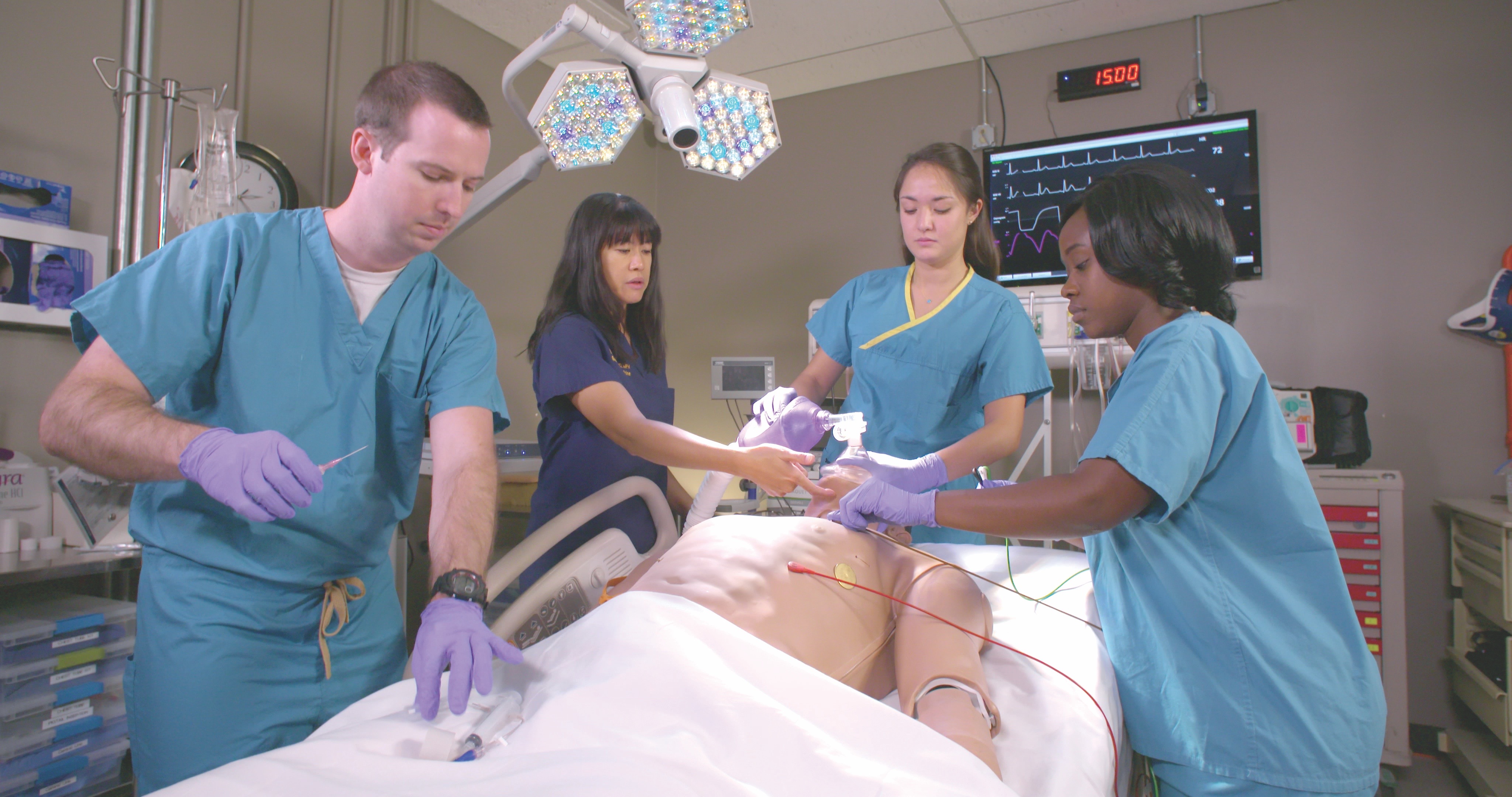 Imagine medical students "treating" realistic human-patient simulators (high-tech mannequins) that are activated to talk, sweat, breathe, cough and emulate a variety of medical conditions. Those capabilities provide lifelike medical situations for students to practice proper procedures and to be evaluated. Come take a guided tour of this type of high-tech, experiential learning environment in action at The Arizona Simulation Technology and Education Center on the Tucson campus of University of Arizona's Health Sciences.
This new, 30,000-square-foot facility is equipped with a 6,000-square-foot "simdeck" that includes representative patient rooms, an operating room, intensive-care unit, and labor-and-delivery suite. It also boasts a 30-foot projector-based virtual environment, a synthetic cadaver, and a high-end, 3D printer-scanner for patient-specific anatomic models and prototyping.
Then move on to the next UA stop on your guided tour: The Richard F. Caris Mirror Laboratory, where a team of scientists and engineers is making giant (27-foot) lightweight mirrors of unprecedented power for a new generation of optical telescopes to explore deep into outer space.
These mirrors represent a radical departure from the conventional solid-glass mirrors used in the past. They have a honeycomb structure on the inside; made out of Ohara E6-type borosilicate glass that is melted, molded and spun-cast into the shape of a paraboloid in a custom-designed, rotating oven.
The Mirror Lab team has also developed a revolutionary, new method to polish the honeycomb mirrors with a deeply curved, parabolic surface that results in much shorter focal lengths than conventional mirrors. In addition, team members are working on the Giant Magellan Telescope project. This 24.5-meter telescope will consist of seven separate 8.4-meter segments. Each mirror takes more than a year to create the mold and cast. After casting, the fabrication of each segment requires three years of surface generating and meticulous polishing.
Before heading home, enjoy your choice of one of three pre-selected Sonoran entrees at El Charro Café, in downtown Tucson. Established in 1922, it is the nation's oldest Mexican restaurant in continuous operation by the same family.
DATE/TIME: Friday, March 13, 6:45 a.m. to 5 p.m.
COST: $110
MAXIMUM: 48
For more information, see: