Teaching artistry in French cooking
This trip will be offered twice. Please click on the date you wish to attend to register online.
Register online for Tuesday, Dec. 10, OR Tuesday, Feb. 4, 10 a.m. - 3 p.m.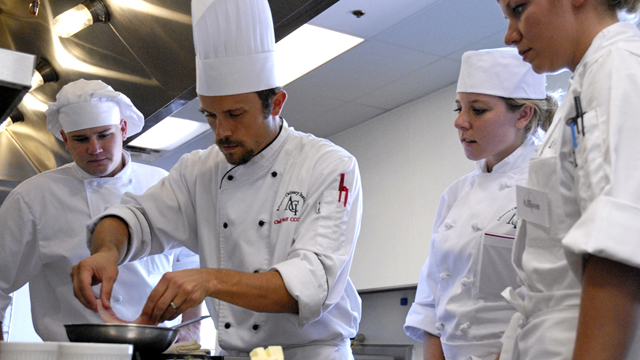 See firsthand where tomorrow's chefs learn their craft, taste their delicious results, and learn why so-o-o many utensils line your dinner plate in a formal table setting.
Prepare to enthrall your taste buds during this tour of Arizona Culinary Institute, which teaches traditional, proven French Method cooking skills, combined with the best modern techniques. ACI students learn in this excellent, private, Scottsdale facility that is staffed by experienced, dedicated chefs and administrators.
The 18,000-square-foot institute has five professionally designed kitchens, including a Front-Line Kitchen, Saucier Kitchen, Bakery, Advanced Baking and Showpiece Kitchen, plus a dedicated Basic Culinary Arts Kitchen.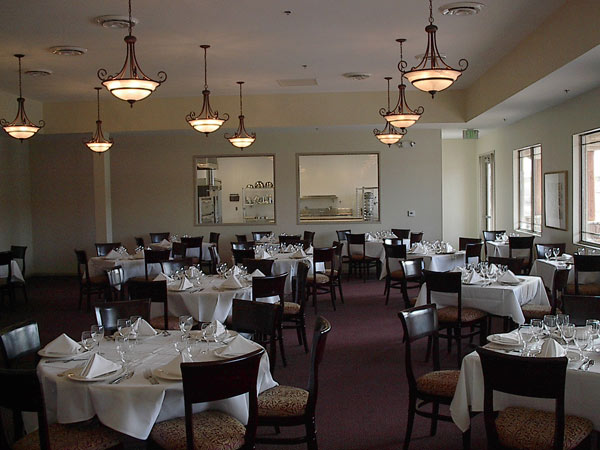 An important resource for ACI is student-run du Jour Restaurant, which serves as a laboratory and classroom. Du Jour is one part fine-dining restaurant and one part student laboratory. Students say the experience they gain during their time in the restaurant is some of the most meaningful and memorable.
Your visit includes a tour of ACI's kitchens; a talk by staff about the institute's teaching methods and about properly setting a formal dining table; followed by lunch at du Jour, prepared on-site by ACI students, whom you may see in action.
The institute was founded by Chef Robert E. Wilson, former Arizona Gov. J. Fife Symington III, and Jerry Mayes, who is chairman and CEO of Swift Transportation. Those individuals recognized a need in the Phoenix area for a culinary school, focused on traditional French methods of cooking, to prepare students for careers in cookery.
NOTE: You will be served an appetizer, a dessert and your choice of three entrees (beef, fish or chicken.) Iced tea or coffee included; wine and non-alcoholic beverages available at your expense.
Two identical trips are scheduled; please select the date you want to attend.
DATE/TIME: Tuesday, Dec. 10, OR Tuesday, Feb. 4, 10 a.m. - 3 p.m.
COST: $ 55
MAXIMUM: 30 each trip
For more information, see the Culinary Institute's website