Buckeye - Off the Beaten Path:

Bison Ranch, Nardini Manor, and Jackrabbit Nursery
Sold out - register for waitlist
Not surprisingly, many Goodyear residents know very little about the community right next door to us. Founded in 1888, Buckeye was originally called "Sidney" after Malie M. Jackson's hometown in Ohio. Jackson was an early settler in the area who developed about 10 miles of the Buckeye Canal from 1884 to 1886. Because of the significance of the canal, the town became known as Buckeye. The town was incorporated in 1929. After 126 years of being known as the town of Buckeye, voters officially changed the name to Buckeye in 2014, making it Arizona's newest city.

Join us as we drive through the eastern valley of Buckeye taking in the miles and miles of agricultural landscape and seej why this area is one of the largest producers of Pima cotton in the state. Agricultural technology has helped diversify Buckeye's offerings which now include dairy farms, alfalfa, hay, and other crops. We'll visit three unique Buckeye businesses on this trip.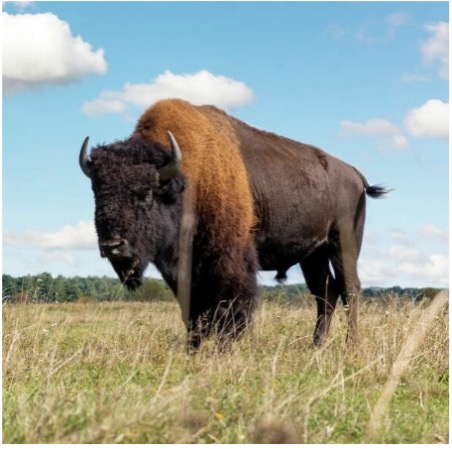 First stop: Adams Natural Meats is a Bison Ranch dedicated to humanely and naturally raising Bison to help meet the growing demand for the quality meat products they provide. The ranch manager will conduct a tour of the ranch and you will get to see the bison in this environment. Bison meat has a nice sweet flavor and you will have a Bison Sausage Breakfast Burrito on the porch at the Adams Natural Meats country store. You will learn about how the bison are raised, fed and bred. You will receive a Bison Cookbook and 5% off your purchases that day in the country store. Ice chests will be on the bus for your purchases.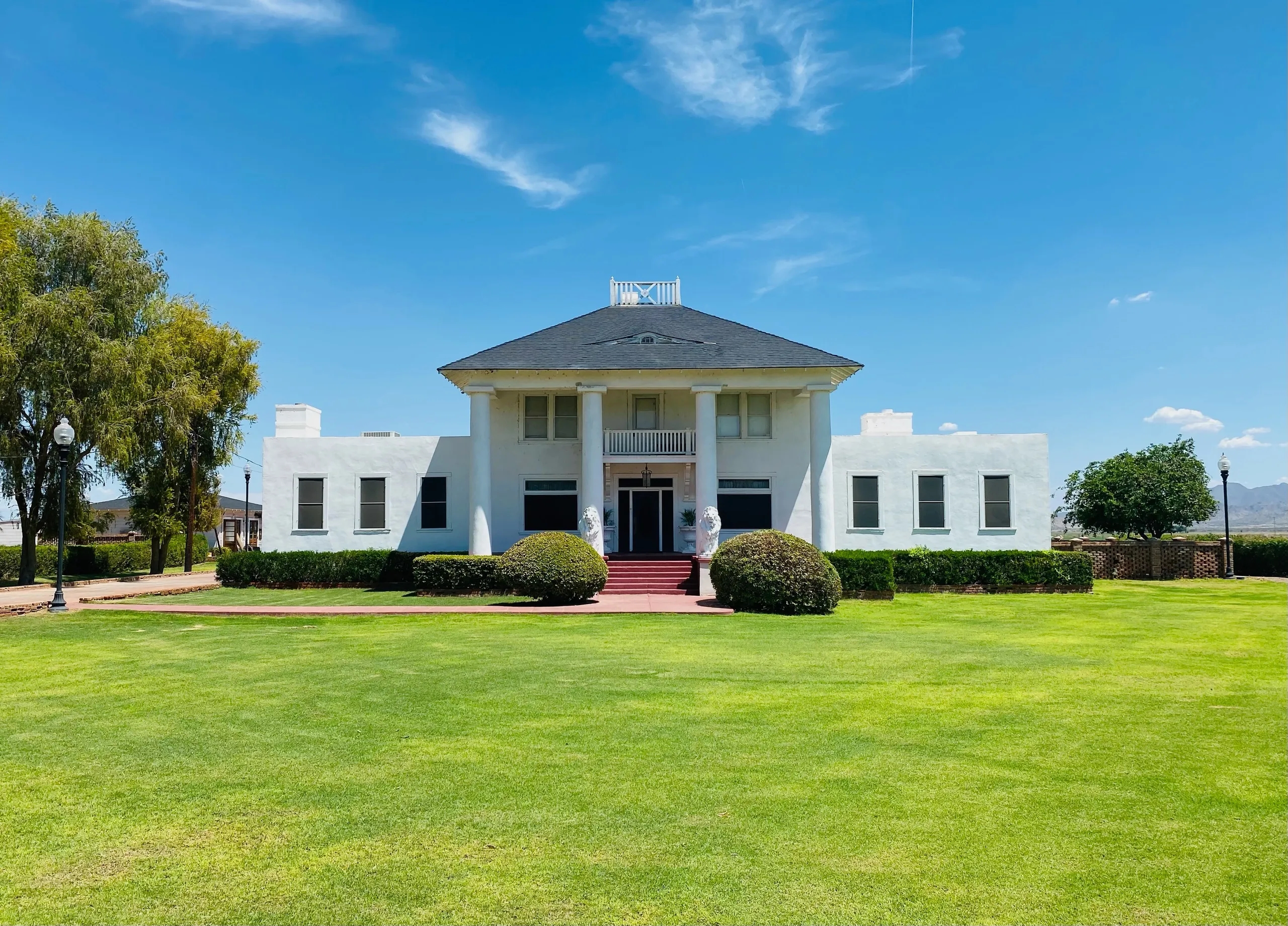 Second Stop: Nardini Manor is a historic landmark that was built in 1912. After its life as a farmhouse, the property changed ownership multiple times before being purchased by Thomas and Kay Nardini. It covers 4½ acres of beautiful gardens, a gazebo, a courtyard and an oleander maze. It is primarily used as a wedding venue and docents will lead the tour through the manor house and spectacular gardens. This oasis in Buckeye will absolutely amaze you. Thinking about a renewal of your vows? This may be the perfect location.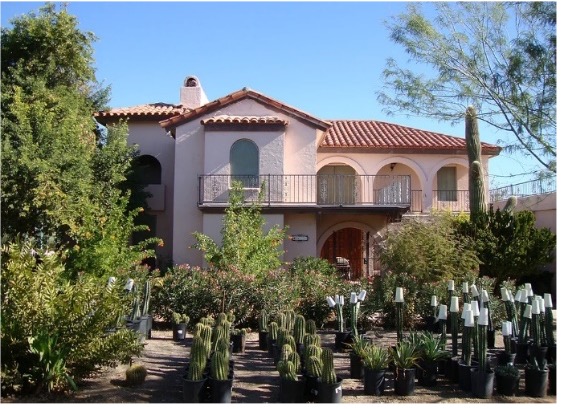 Third Stop: Our last stop is Jackrabbit Nursery. The family-owned business is run by three brothers with more than 30 years' experience working with and caring for Southwest plants. They will discuss topics that include what it is like to own and operate a nursery in the desert. When they first came to Buckeye, the area had about 6,000 residents, but they knew there was a potential for growth in the West Valley. They go to great lengths to educate their customers about trees and plants that grow in this climate. Your gardening questions can be addressed during the tour of the nursery. Everyone will receive a 5% discount coupon that can be used anytime through the end of March.

PLEASE NOTE: Flat, closed-toe shoes are required as walking will be on uneven ground at each of our destinations.
WAITLIST: If an event has sold out, be sure add your name to the waitlist by registering for the event.
Registration limited to two (2) per event, for each LLL user account.
Contact info@lifelonglearningatpc.org if you have questions or need help with registration.


EVENT DATE/TIME: Tuesday, Feb. 28, 8:15 a.m. to 2 p.m.
COST: $60
MAXIMUM: 38