Cars and Cows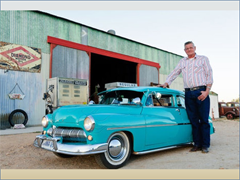 Who shrunk the car?! Must have been Ernie Adams, who has made a name for himself for half a century, beginning by building dwarf race cars, followed over the years by 5/8-scale replicas of classic automobiles – all in his garage. Come see his collection and new work in progress at his Dwarf Car Museum in Maricopa, southwest of Phoenix.
In 1965, Adams began constructing his first dwarf car -- a 1928 two-door Chevrolet sedan -- handmade from an 18-hp Wisconsin motor and nine old refrigerators. As his skills developed, so did the sophistication of his creations. For example, his fully dressed, dwarf, street-legal 1949 Mercury, turquoise in color, features homemade body, frame, suspension and detailed interior. His unique works of car craftsmanship have attracted visits to his garage from car enthusiast/comedian Jay Leno and other auto aficionados.
For lunch, you'll choose one of three pre-selected entrees at Silver Spur Grill, in the clubhouse at Rancho El Dorado's Duke Golf Club, overlooking the 18th hole and the Estrella Mountains.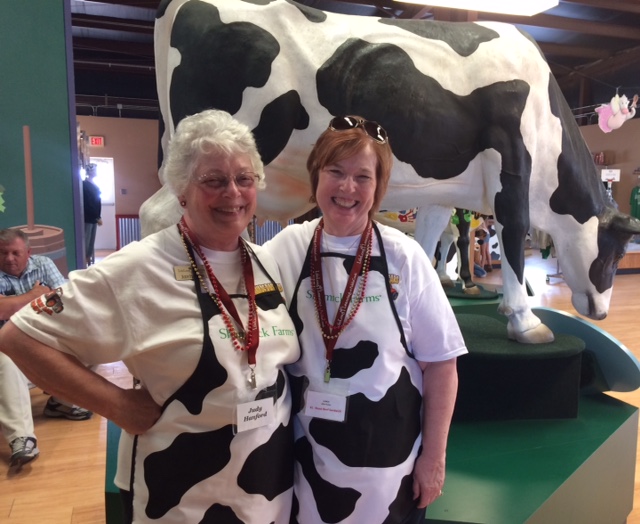 Next it's on to Shamrock Farms Dairy, in Stanfield, to meet "spokescow" Roxie and 10,000 of her bovine friends. Irish immigrant W. T. McClelland and his wife founded Shamrock Dairy in 1922, with 20 cows and one Model T truck. Today, the largest family-owned dairy farm in the Southwest bottles fresh milk free of growth hormones, using the latest technology to reduce its energy use and environmental impact, Complete your visit with a complimentary ice-cream treat.
This trip received rave reviews when it was offered several years ago.
The revised LLL Trip Policy requires that everyone on a trip must provide proof of vaccination and must wear masks on the bus and if required, at the destinations. We suggest you review the new policy if you plan to register for an LLL trip.

DATE/TIME: Wednesday, Feb. 8, 9:00 a.m. to 5:00 p.m.
COST: $75

MAXIMUM: 50
Additional Information: