Volunteers give back at St. Vincent de Paul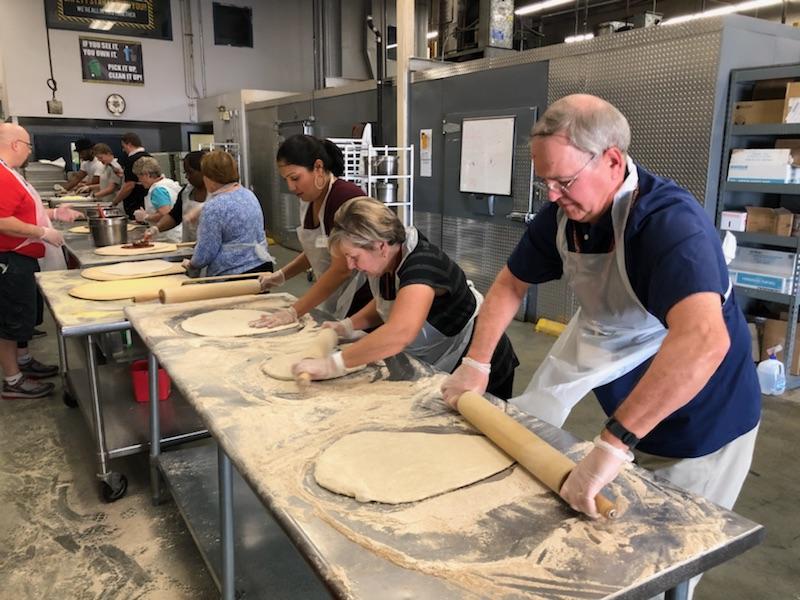 See how this multi-faceted agency functions from the inside, then don apron and gloves to pitch in and prepare meals for clients in need.
The mission of the Society of St. Vincent de Paul is to clothe, feed, house and heal neighbors in need. Your day will begin with a tour of the society's downtown service center, which houses delivery of food to the entire Phoenix area, homeless ministries, medical and dental clinics, dining rooms, an urban farm and a dream center. You'll learn about the society's five dining rooms in the Greater Phoenix area, which serve hot, sit-down meals to 3,500 people a day, prepared in one of the largest industrial kitchens in the Southwest, using much of the produce from St. Vincent Urban Farm.
Enjoy lunch at nearby China Chili for distinctive Chinese cuisine in a variety of styles, including Cantonese, Szechwan and Hong Kong. After lunch, you'll return to St. Vincent's to make pizzas that will be served during a future meal.
The Society of St. Vincent de Paul began in Paris, France, in 1833, when a young law student at the Sorbonne, Frédéric Ozanam, was challenged during a debate to demonstrate what he and his fellow Catholic students were doing personally to help the poor in Paris.
Today, 66 years after the first meeting of the Phoenix Diocesan Council for the Society of St. Vincent de Paul, the Society has 89 Conferences of Charity, more than 2,500 active and associate members and more than 6,000 volunteers.
DATE/TIME: Friday, March 22, 8:15 a.m. - 5 p.m.
COST: $30
MAXIMUM: 25
For more information, see: