Sold out - register for waitlist
Broaden your perspective on the future of medicine at ASTEC while reliving the past at one of the world's leading collections of pharmacy and drug artifacts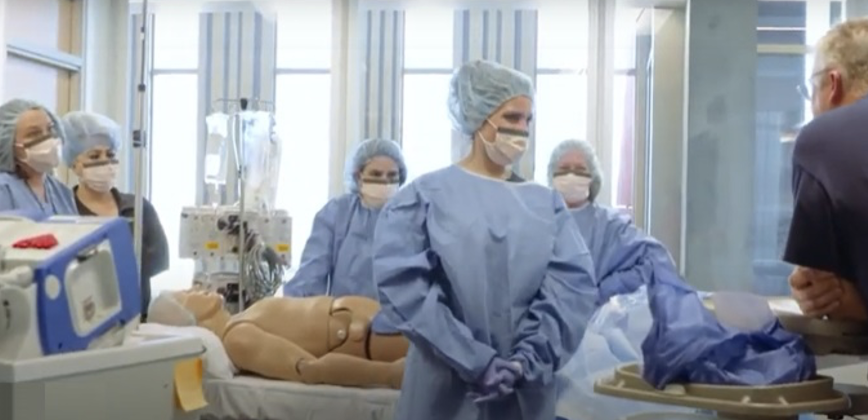 First stop: Imagine medical students "treating" realistic human-patient simulators (high-tech mannequins) that are activated to talk, sweat, breathe, cough, bleed, and emulate a variety of medical conditions. Those capabilities provide lifelike medical situations for students to practice proper procedures and to be evaluated. Come take a guided tour of this experimental high-tech, learning environment in action at The Arizona Simulation Technology and Education Center (ASTEC) on the Tucson campus of University of Arizona's (UofA's) Health Sciences.
The recently redesigned 30,000-sqft facility is equipped with a 6,000-sqft "simdeck" that includes representative patient rooms, an operating room, intensive-care unit, and labor-and-delivery suite. It also boasts a 30-foot projector-based virtual environment, a synthetic cadaver, and a high-end, 3D printer-scanner for patient-specific anatomic models and prototyping.
Lunch stop: We will have lunch at El Charro's—celebrating over 100 years in operation.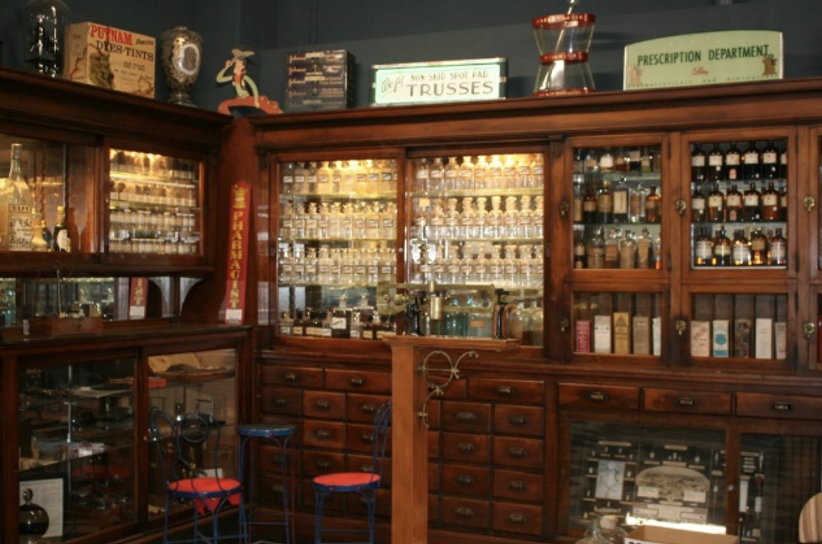 Second stop: The redesigned Coit Museum of Pharmacy & Health Sciences originally opened in 1966. It contains thousands of artifacts on display covering the history of pharmacies and drugs–documenting the pharmacy profession from the 19th and 20th centuries. You'll have the opportunity to walk through the Upjohn Pharmacy collection, previously part of Disneyland's Main Street U.S.A. (1955–1971) given to the UofA in 2008, and is now the centerpiece of the pharmacy museum.

The recent multimillion-dollar museum update allows you to look back at pharmacy history while interacting with displays that fully engage visitors. Take time to view the award winning "Great Moments in Pharmacy" exhibit that animates 40 paintings from the 1950s.
LLL uses the credit card processing service of PayPal. You may use your personal PayPal account if you have one, or you may use a personal credit card to pay as a PayPal guest for LLL purchases. Follow the directions to pay with a personal credit card as a PayPal guest Paying with Credit Card FAQ
Contact info@lifelonglearningatpc.org if you have questions or need help with registration.
WAITLIST: If an event has sold out, be sure add your name to the waitlist by registering for the event.
Registration limited to two (2) per event, for each LLL user account.


EVENT DATE/TIME:
Wednesday, Jan. 18, 7 a.m. - 5:30 p.m.
COST: $110
MAXIMUM: 53
For more information:
The Arizona Simulation Technology and Education Center at UofA
Coit Museum of Pharmacy and Health Science at UofA