Take a musical journey around the globe - This trip has been canceled.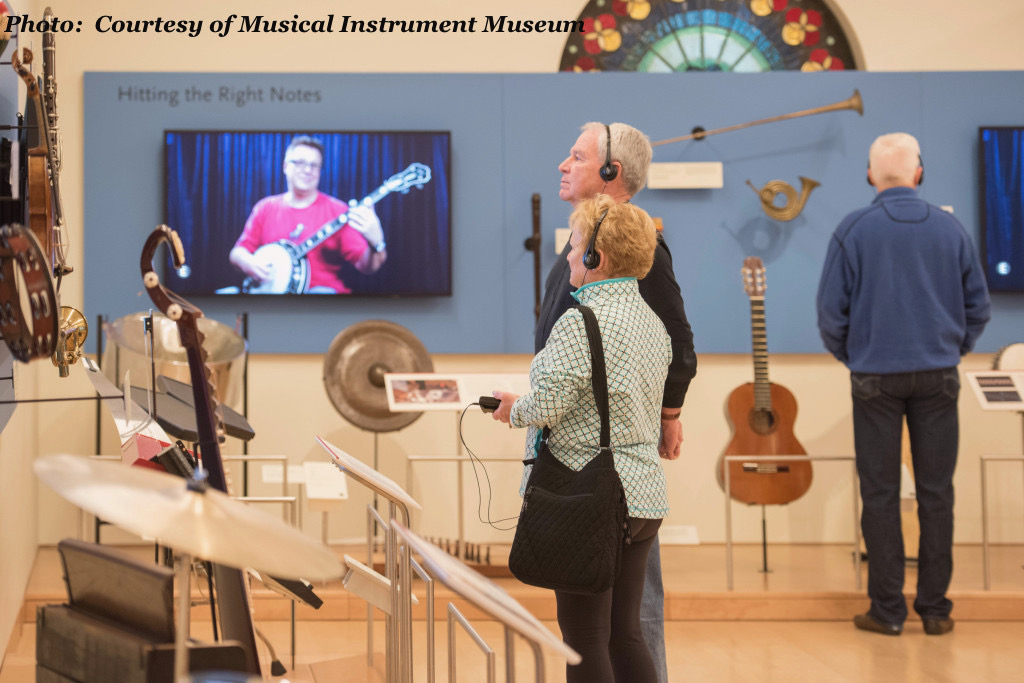 The Musical Instrument Museum, in northeast Phoenix, collects, preserves and displays more than 7,000 instruments from 200 countries and territories. The museum fosters an appreciation of the world's diverse cultures by showing how we innovate, adapt and learn from each other to create music. On an unforgettable global journey, you will be entertained and inspired as you travel the world through music. No passports are required for this adventure.
In MIM's Geographic Galleries, displays focus on major world regions, using audio and video technologies that allow you to see the instruments, hear their sounds, and observe them being played in their original contexts.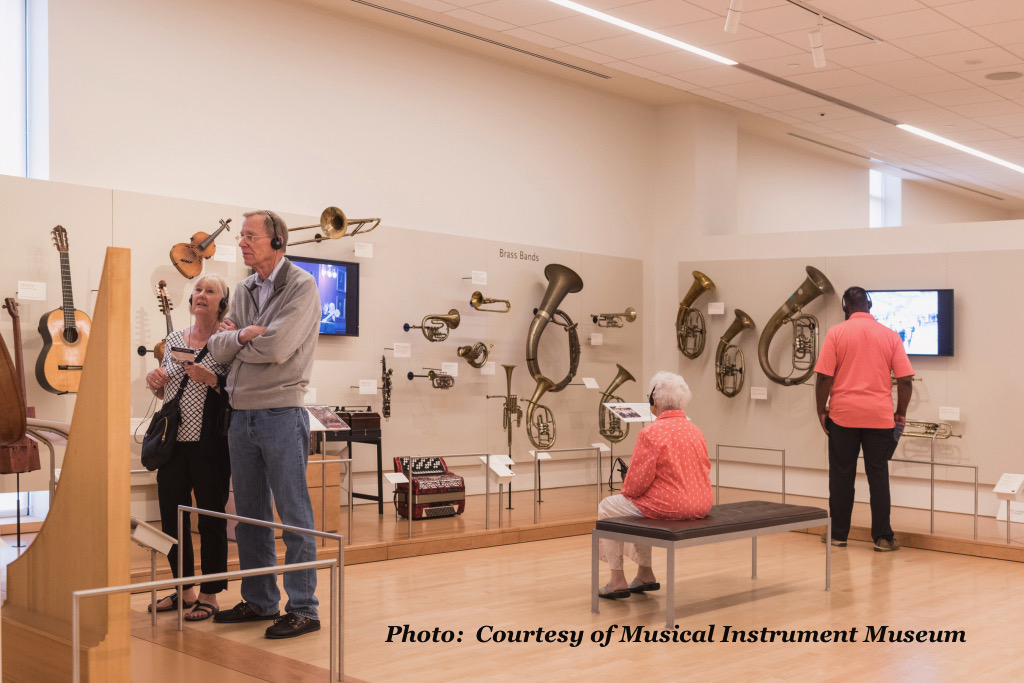 You're invited to play instruments from around the world through interactive, hands-on fun in the Experience Gallery, while in the Artist Gallery, you can see instruments from music icons, such as Elvis Presley, Pablo Casals, and many others, and watch videos of them perform. In the Mechanical Music Gallery, you'll experience instruments that play themselves.
You are given wireless headsets to wear throughout the museum. As you approach each display, you will hear music and see the instruments being played on high-resolution screens.
After a tour guide leads you through the first hour of your visit, you may redeem a voucher for lunch on site at Café Allegro, a light-filled space overlooking the entry courtyard. The casual, self-serve café prepares foods from scratch, using fresh, local ingredients, featuring global cuisine, local and regional dishes.
After lunch, continue to enjoy the museum and the Museum Store at your own pace.
For more information, see Musical Instrument Museum