Phoenix facilities foster fun and fascination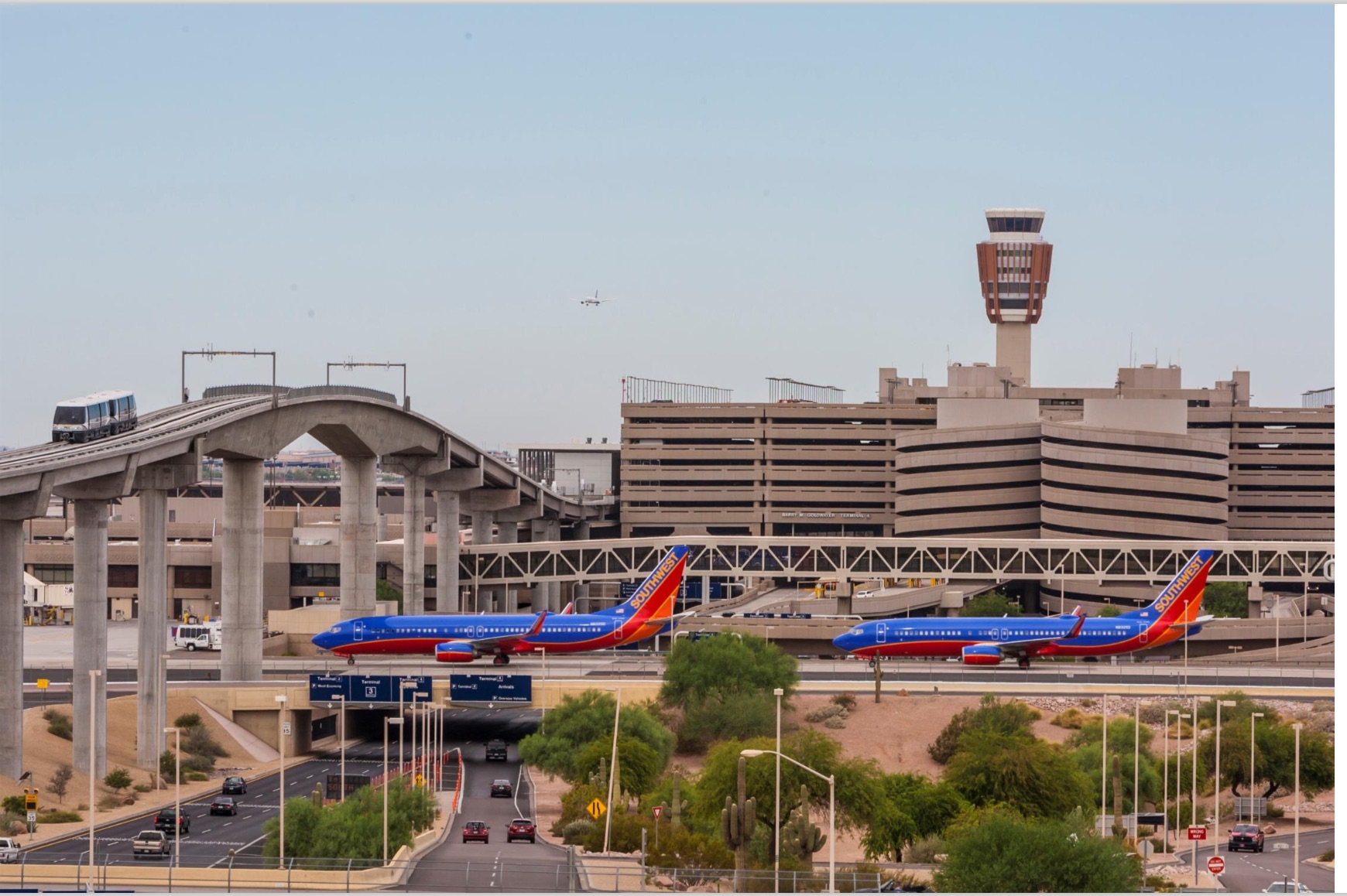 Experience many interesting features of two valued Phoenix facilities: The city-owned airport and the nonprofit science museum downtown.
Instead of rushing through Phoenix Sky Harbor International Airport to catch a plane, take time to learn about the airport's operations, its new amenities, restaurants, stores, terminal renovations -- and its history. After the City of Phoenix bought 285 acres from Acme Investment Company in 1925 for $100,000, Sky Harbor was nicknamed The Farm, because of its isolated, rural location. The opening of Terminal 1 in 1952 propelled Sky Harbor along its journey to becoming one of the nation's major passenger airports. Today the airport has a $106 million daily economic impact, with more than 1,200 planes arriving and departing daily.
After the airport tour, you'll head to Heritage Square in downtown Phoenix for artisanal pizza at Pizzeria Bianco. It's one of three Phoenix-area restaurants owned by celebrity chef Chris Bianco, a James Beard Award winner.
After lunch, a tour guide will lead you through nearby Arizona Science Center, a museum housing more than 350 permanent, hands-on exhibits, as well as national, travelling exhibitions. Later, you'll have time to explore further on your own. Daily demonstrations delight guests throughout the center, as do shows in Dorrance Planetarium (one of the largest and most technologically advanced in the U.S.) and movies on the five-story screen in the center's Irene P. Flinn Theater. This nonprofit corporation provides educational programs and science activities for visitors of all ages.
DATE/TIME: Wednesday, Feb. 6, 9:15 a.m. - 5 p.m.
COST: $70
MAXIMUM: 40
For more information, see: