A Full Day of Education and Enjoyment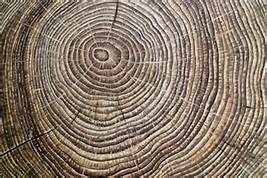 What are Tree Rings All About?
Dendrochronology. You may not know what it means, but chances are you've heard about it and may have even tried it. It's the study of tree rings, and the scientific study of rings has its roots at the University of Arizona, where Andrew Ellicott Douglass founded the Bryant Bannister Tree Ring Laboratory in 1937. Scientists at the world-renowned lab use tree rings to study numerous topics, including past human cultures, climate, and the impact of forest fires and insect infestations. An interesting and informative classroom and tour await you.

DeGrazia Gallery in the Sun

The 10-acre National Historic District, at the foot of the Santa Catalina Mountains, was designed and built by acclaimed Arizona artist Ettore "Ted" DeGrazia. It began with the construction in the 1950s of an adobe mission with rock floors, interior murals and an open-air roof. Near the mission is the original home DeGrazia built on the property and the first, small gallery,where he displayed his art. As his fame and finances grew, DeGrazia designed a larger gallery on the property to exhibit his steady stream of new originals. We'll see his famous cherubic paintings of Native American children and visit the gift shop.
Arizona's Early History
At the Arizona State Museum, the oldest and largest anthropology museum in the Southwest, we'll explore the origins and life ways of our region's native cultures, through a mix of life-size dioramas, ancient artifacts, historic objects and native voices. The museum is featuring special exhibits on pottery and basketry. The museum gift shop features carefully selected native art for purchase.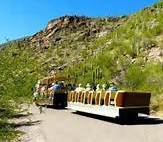 Sabino Canyon
Following an Italian lunch at Trattoria Pina, our adventure continues with a 50-minute, narrated tram ride through Sabino Canyon, a natural desert oasis, located in Tucson's Coronado National Forest.The canyon is home to spectacular desert landscapes and abundant wildlife.
We'll enjoy pizza, before boarding the bus to return to Goodyear.

DATE / TIME: Tuesday, April 3, 7:30 a.m -8 p.m.
COST: $ 95
MAXIMUM: 50
Register for this trip online.