How Vocational Education Has Changed
This trips is cancelled.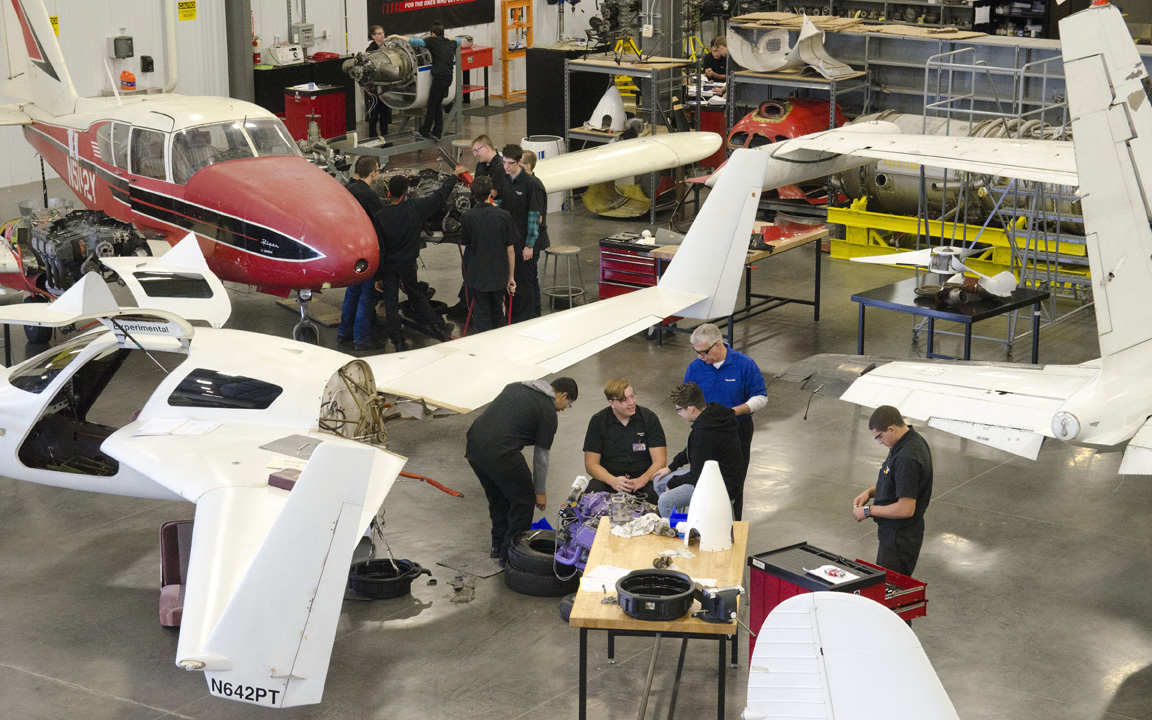 A Lear jet to repair in class? A pharmacy mock-up to stock? Computers to refurbish? This is not your father's vocational high school!
Western Maricopa Education Center (West-MEC) is an unusual public school district for career and technical education. It focuses on leadership-development training, industry certification and hands-on instruction to propel students onto tomorrow's lucrative careers. Come tour two of West-MEC's six West Valley campuses, where students, who compete to enroll, wear uniforms indicative of their chosen career fields, while spending half days in labs and half days studying a traditional high-school curriculum.
Your first stop is Glendale's Central Campus, where students prepare for careers in aviation maintenance, avionics/electronics, criminal justice, precision manufacturing and welding technology. A lunch break at Tempo Urban Bistro in the Verrado community will refresh you. Then you'll visit Buckeye's Southwest Campus to see how students acquire skills in energy/industrial technology, general-construction technology, IT security, medical assisting, welding technology and pharmacy technology.
West-MEC partners with advisory groups, educational institutions and private industry to develop and design program curriculum, classroom equipment and ensure the overall quality of its programs for the more than 29,000 high-school students and adults whom it serves.
DATE / TIME: Wednesday, Feb. 7, 10 a.m.-3:30 p.m.
COST: $55
MAXIMUM: 56
Register for this trip online.
For more information visit: