LifeLong Learning enters the world of virtual learning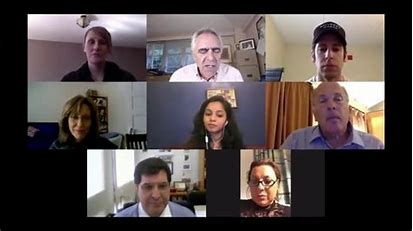 In May 2020 we gave PebbleCreek residents an opportunity to respond to our survey about how comfortable they would be participating in classes and lectures either in person or in a virtual/online situation. We asked, you answered and we listened!
More than 70 percent said they'd be comfortable in a virtual/online learning situation. In light of these findings, the LLL Board of Directors, which has been meeting virtually during the pandemic, moved forward with scheduling lectures and classes on Zoom. The response has been positive and we hope that we can revert to in person learning soon.
In May LifeLong Learning invited all PebbleCreek residents to take a survey to help LLL decide how to present its programs in light of the pandemic. The results showed residents are already Zoom and other programs to meet virtually with friends and family and that a majority of those who responded are ready to take classes and listen to lectures virtually.
The major findings of the report are:
Familiarity with LLL programs:
79 percent have attended Monday Morning lectures (capacity = 320)
66 percent have attended a Premier Lecture (capacity = 320)
48 percent have taken a LLL class (capacity ranges from 10 to 32)
37 percent have taken a LLL trip (capacity ranges from 24 to 56)
Comfort with Zoom and other platforms for LLL programs:
80 percent have used Zoom or another platform for virtual meeting
61 percent would be comfortable participating in a virtual/internet LLL program
If offered would participate online in
Lectures: 90 percent
Classes: 60 percent
TED Talks: 44 percent
PC Reads: 24 percent
Comfort with using Renaissance Theater if available
With masks, regular seating: 22 percent
With masks & social distancing: 45 percent
Comfort using LLL Center if available
With masks, regular seating: 17 percent
With masks & social distancing: 36 percent