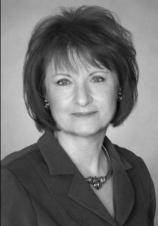 If there is one thing that is true about genealogy research, it's that digging into old records is a key skill. When tracking your genealogy, access to records is both essential and sometimes difficult. You need to know what records can be helpful and where to look. The hunt for information requires patience, and it also offers a thrill when you discover something new.
On Thursday, Dec. 1 and 8, 1 p.m., learn about accessing U.S. Federal and State census records, including the newly released 1950 Federal Census. These records will help you glean additional information about your family, where they lived during that time frame, and some personal details, such as who lived together in the same household. Each discovery offers a new piece in your ancestry puzzle.

Denise Beeson, M.A., is a professor at Santa Rosa Junior College, in Santa Rosa, California. She established the Genealogy Program at the college, and is a member in good standing at the Santa Rosa Genealogical Society, the PebbleCreek Genealogy Club, and the AZ Genealogical Board, Inc, Speakers Bureau. She is a popular speaker at various genealogy groups.
This class includes two sessions. The second session depends on the previous one; you cannot take the second unless you attend the first session.
Registration is for a two-session class
REGISTER HERE

EVENT DATE /TIME: Thursday, Dec. 1 and 8, 1-3 p.m.
LOCATION: LLL Center
COST: $40
MAXIMUM: 24