Know a great speaker?

If you know of a great speaker who might be of interest to our community, the LLL Lecture Team would love to hear from you! Some of the best Monday Morning and Premier Lecture speakers were recommended by residents. The LLL Lecture Team is always open to your recommendations, particularly now, as we are currently preparing for the 2018-19 season.
More information about what we look for in a speaker is available online, where you will also find an online form you can complete to provide us information about your recommendations.
For further information:
Please contact Lorna Bray, director of lectures, at This email address is being protected from spambots. You need JavaScript enabled to view it. or 563-505-6678.
Thank You, KareBears, for
the LLL Center Defibrillator!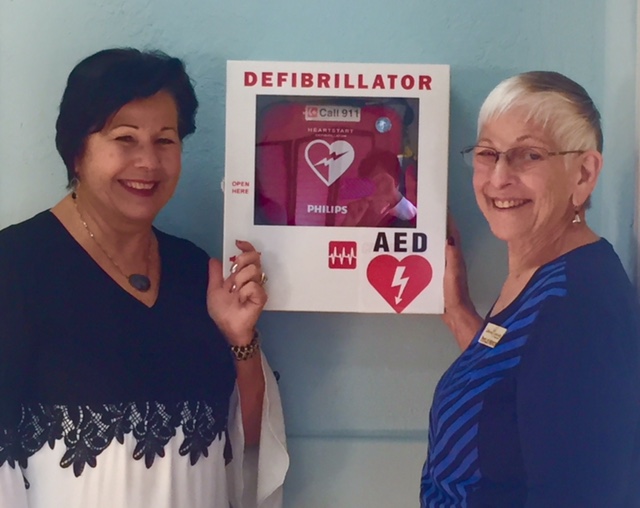 KareBears, which has purchased AED defibrillator units for the protection of residents and guests of PebbleCreek, recently placed one in the LLL Center in the Eagle's Nest Activities Center.
While the Activities Office also has an AED unit, LifeLong Learning has classes and other activities in the LLL Center in the afternoons, evenings and weekends when the Activities Office is closed.
We hope an occasion to use the AED does not occur, but we're glad to know we are ready.
Thank you KareBears President Teri Sellers, left, for keeping us safe and sound!
Phyllis Minsuk
Former President