Welcome to LifeLong Learning at PebbleCreek!
The website you're viewing gives you information about LAST SEASON'S PROGRAMS. This is especially helpful if you are new to PebbleCreek. We are busy planning next season's programs and are building a website with that information. We hope to have it ready for you by mid-September.
If you want to know when that website becomes live or want to know more about LifeLong Learning, please sign up for our e-newsletter - it's the best way to stay informed on what the new season will bring.
Registration for next season opens at 8 a.m. Monday, Oct. 1.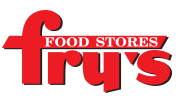 Support LifeLong Learning with Your Fry's Purchases
Are you a regular Fry's shopper? If so, you can help earn funds for LifeLong Learning every time you shop at Fry's --and it doesn't cost you a dime!
We are proud to be part of the Fry's Community Rewards Program, which allows a portion of your Fry's purchase to be donated to LifeLong Learning, and we thank Fry's for their generosity to community not-for-profits.
Please follow these instructions to link your Fry's V.I.P. card to Lifelong Learning.
Step 1: Create an Online Fry's Account
Enter your email and create a password
Select "Use Card Number"
Enter your Fry's V.I.P. Card Number, last name, and postal code (if you don't have a VIP card, you will be asked to create one)
Under "Select Your Preferred Store" enter your zip code
Select "Find Stores"
Choose your store then select "Create Account"
You will be prompted to check your email for a confirmation email


Step 2: After you've confirmed your email, register for the Fry's Community Reward's Program
Sign into your Fry's online account and go to the "Find our Organization" page
Search for LifeLong Learning at PebbleCreek
Select "Enroll"
If registered correctly, you should now see LifeLong Learning listed under "Community Rewards" on your Account Summary page
Thank you for supporting LifeLong Learning!