Welcome to LifeLong Learning at PebbleCreek!
The website you're viewing gives you information about LAST SEASON'S PROGRAMS. This is especially helpful if you are new to PebbleCreek. We are busy planning next season's programs and are building a website with that information. We hope to have it ready for you by mid-September.
If you want to know when that website becomes live or want to know more about LifeLong Learning, please sign up for our e-newsletter - it's the best way to stay informed on what the new season will bring.
Please note all the programs on this website have already happened! Registration for next season opens at 8 a.m. Monday, Oct. 1
Thank You, KareBears, for
the LLL Center Defibrillator!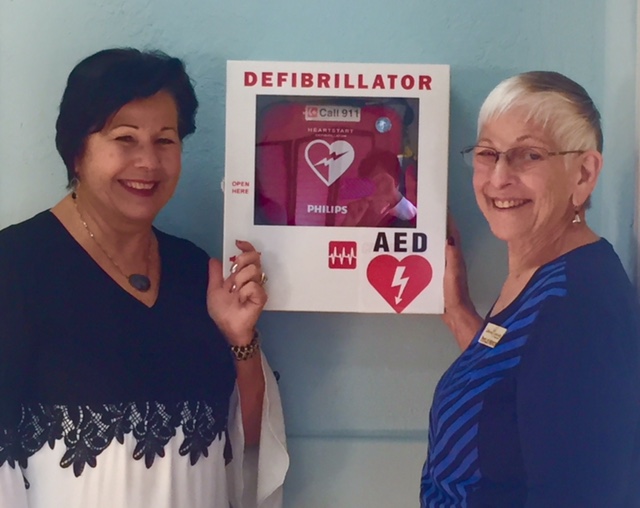 KareBears, which has purchased AED defibrillator units for the protection of residents and guests of PebbleCreek, recently placed one in the LLL Center in the Eagle's Nest Activities Center.
While the Activities Office also has an AED unit, LifeLong Learning has classes and other activities in the LLL Center in the afternoons, evenings and weekends when the Activities Office is closed.
We hope an occasion to use the AED does not occur, but we're glad to know we are ready.
Thank you KareBears President Teri Sellers, left, for keeping us safe and sound!
Phyllis Minsuk
Former President