Live & Learn with LifeLong Learning
We are excited to offer NEW classes and lectures for PebbleCreek residents! We are rising to the challenge of the pandemic to provide educational and interesting programming through the end of the year. Our programs will be delivered differently, but they will all be consistent with the quality that you have come to expect from LifeLong Learning. All lectures and classes will be offered via Zoom, a leader in webinar and conferencing.
New to Zoom? There is more information about Zoom under the Virtual Learning menu tab. Lectures and most classes through the end of the year are FREE, but registration is required. Registration normally begins 30 days prior to most events.
The registration process has been streamlined this year, and you will be pleased with how much easier it is. You will need a LLL account to register and if you do not have one, click on Sign Up on the right side of this page.
Oct. 5: Operations at Palo Verde Nuclear Generating Station
Oct. 19: Voting, the Pandemic and Election 2020
Nov. 2: American Native / Native American
Here are a few of the Classes that will be offered:
Nov. 4: Social Security Planning
Nov. 10: How to Plan and Control Your End of Life
Nov. 17: Beer Brewing at Home (class held on large patio, masks required, socially distanced)
Nov. 19: Goodyear at 75
Enjoy sharing with others at the monthly PC Reads:
Nov 5: The Storyteller's Secret by Sajal Badani
We will continue to add new lectures, classes and PC Reads throughout the season.
LifeLong Learning Mission Statement:
"Provide educational opportunities and experiences to stimulate the mind"
LifeLong Learning enters the world of virtual learning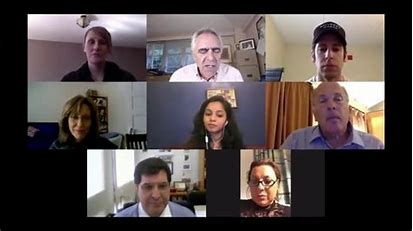 In May 2020 we gave PebbleCreek residents an opportunity to respond to our survey about how comfortable they would be participating in classes and lectures either in person or in a virtual/online situation. We asked, you answered and we listened! Click here to read the survey results.
More than 70 percent said they'd be comfortable in a virtual/online learning situation. In light of these findings, the LLL Board of Directors, which has been meeting virtually during the pandemic, moved forward with scheduling lectures and classes on Zoom. The response has been positive and we hope that we can revert to in person learning soon.