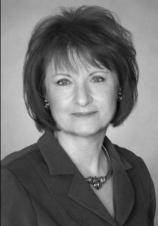 At 1 p.m., Thursday, Nov. 4, learn about the ethnic and religious forces in Eastern European countries that effect genealogical searches. Uncover information that has recently been added to database research for that part of the world
Denise Beeson is an Adjunct Instructor in the Business Department at Santa Rosa Junior College and also teaches genealogy classes in the Older Adult Program at the college. She is a member of the Sonoma County Genealogical Society and the Arizona Genealogical Board Speakers Bureau. Her interest in genealogy started 15 years ago.
REGISTER HERE
DATE /TIME: Thursday, Nov. 4, 1 - 3 p.m.

LOCATION: LLL Center
COST: $20
MAXIMUM: 24