Learn about their complex history and experiences

Registration opens at

8 a.m.

Friday, Oct. 2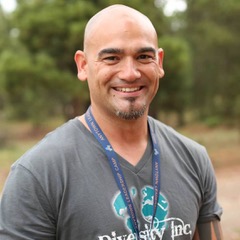 Indigenous people occupied the land now known as Arizona for thousands of years before the first European explorers arrived in the 16th century, bringing new ideas, customs, religion, and disease. Today, more than a quarter of Arizona is Native American country. With 21 federally recognized tribes, the state has the second-largest Native American population of any state.
Nevertheless, the history of the indigenous people after the settlers arrived is not pretty. The United States tried to erase their cultures by sending their children to boarding schools, religious groups sought to convert them, and the media perpetuated unflattering stereotypes and distorted their history and culture.
Rowdy Duncan, who has worked in the field of diversity and inclusion for more than a decade, leads workshops on a myriad of issues related to colorblindness, conflict resolution, equity, and inclusion. He will be speaking about the experience of Native Americans in the United States.
Duncan, a member of the Cherokee and Pueblo First Nations People and not raised in his tribal culture, will focus his talk on how "nativeness" has been portrayed in the past and how this framing is problematic. He will talk about how indigenous people see themselves in relation to the land, how to better honor them for their contributions to U.S. society and history, and how to understand Native American thinking.
Duncan is the director of Paradise Valley Community College's Diversity, Incorporated. He is an active member of the Healing Racism Public Dialogue Series and winner of the 2008 National League of Cities Promoting Inclusive Award. He produces a bi-weekly "Inclusive Activism Podcast" and is on the faculty of Phoenix College's communications program.
This lecture will be presented via Zoom and is limited to 100. The lecture is free but registration is required. Registered attendees will receive the Zoom invitation a few days prior to the event. There will be time for a Q&A, which will be explained in an email that all registrants will receive.
DATE: Monday, Nov. 2
ZOOM Check-In: 9:45 a.m.
LECTURE Time: 10 - 11:30 a.m.
COST: No charge
MAXIMUM: 100 - there will be a waitlist
NEW TO ZOOM? For support information, click Virtual Learning