Monday Morning Programs are being planned for the 2022-2023 season. Our goal is to pique your interest, give you a lot to think about and educate you about some new and very relevant issues. You will hear outstanding speakers on a variety of topics. The programs begin at 10 a.m. and cost $5 at the door. They last 60-90 minutes and most will have closed captioning.
The theater is equipped with a loop system which is a special type of sound system for people who use hearing aids. The loop system provides a magnetic wireless signal that is picked up by a hearing aid when it is set to the T-setting (telecoil). Many hearing aids are equipped with telecoil technology.
Look for our lineup of programs in September on this website and in the printed SCHEDULE which can be found in the clubhouses. Registration is NOT required.


MML topics for the 2021-2022 season included:
Inventors and Innovators, Women, Blacks and other Minorities, Bonnie Saunders, Ph.D.
Electric Cars - Exploring your Options, Hannah Breetz, Ph.D
Grand Canyon - Its Geologic History, Steven Semken, Ph.D.
Fixing the Constitution - What Needs Changing, How and Why, Thomas J. Davis, Historian
Capturing the Magic of Africa, Fred Krakowiak, Wildlife artist and photographer
The Beatles Next...the Solo Years, Vinnie Bruno, Beatle's scholar
Police Culture and Accountability, William Terrill, doctorate in Criminal Justice
Adventures of a Travel Writer, Dan Fellner
Understanding and Maintaining your Memory, Billie Enz, doctorate in Elementary Education
New Methods of Diagnosis and Treatment for Cancer, Dr. Eric vanSonnenberg
The U.S. Border Patrol, Andrew Van Leer, Border Patrol Agent
Growing Goodyear - Our Future is Bright, Julie Karins, Goodyear City Manager
Female Boots on the Moon, Peter Swan, Ph.D., and Cathy Swan, Ph.D.
The Remarkable Story of Arizona Highways Magazine, Win Holden, retired publisher
This Can't Be Real, Can It?, Kristy Roschke, from ASU's Walter Cronkite School of Journalism and Mass Communication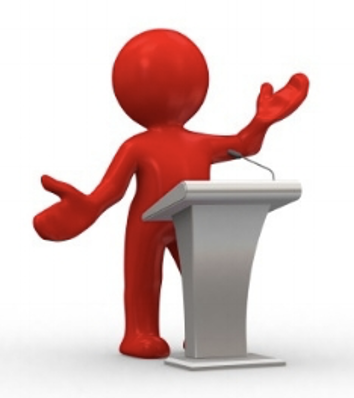 Recommend a Speaker:

If you know of a great speaker who might be of interest to our community, the LLL Lecture Team would love to hear from you! Residents have recommended many speakers for Monday Morning and Premier Lectures. If we use a speaker that you have recommended (and not currently on our list) we will offer you TWO FREE TICKETS to a Premier Lecture next season. Use our quick and easy form availableHERE.