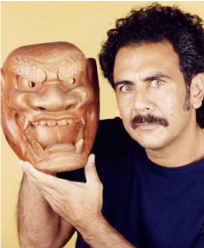 As October approaches, we often think of cooler weather, pumpkins carved into jack-o-lanterns and ghosts. Many of us think of Halloween or Old Souls Day. Others prepare for the holiday known as Día de los Muertos (Day of the Dead). These holidays are similar yet very different.
Join Zarco Guerrero on Monday, Oct. 31, 10 a.m., as he shares the meaning of Día de los Muertos (Day of the Dead) through storytelling with his unique masked characters. The characters celebrate Día de los Muertos with hilarious and moving storytelling. Characters making appearances are: the poetry spouting "El Vato Poeta," the flirtatious "La Comadre," the clueless "Special Ed," the wise "El Abuelito," and other beloved roles that Guerrero, a prolific playwright, has created to express the humor and sadness of our lives. Musical accompaniment is provided by Carmen de Novais.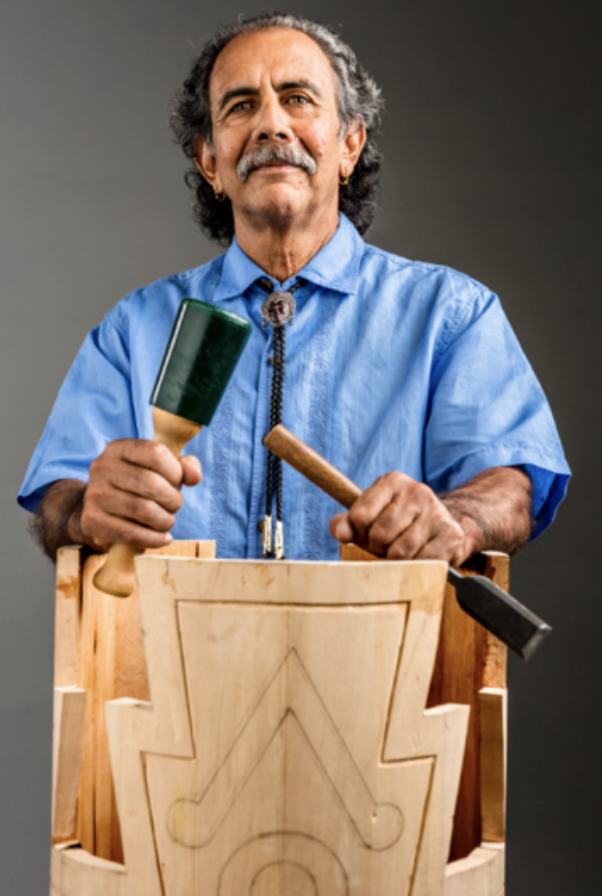 This storytelling puts life into perspective in a delightful and engaging way, helping us to accept and even to laugh at our most primal fears about death. Día de Los Muertos is a highly celebrated and significant holiday held throughout Mexico, Latin America and the Southwest. It is a day when homage is paid with prayers, offerings of food and the building of altars to those who have gone before us. It is an opportunity to remember and celebrate the lives of departed loved ones and occurs early November every year.
Sculptor, mask maker and performance artist (b. Mesa, AZ, Acjachamem/Juañeno Mission). Guerrero has dedicated his artistic endeavors to create positive social change through the arts. He adopted Cesar Chavez's ideology of art as a social service. His art includes music, poetry, sculpture, masks and theater. He is the founder of Xicanindio Artes (now Xico, Inc.), the Cultural Coalition, Inc, and has been instrumental in the development of Latino Arts statewide.

Guerrero has exhibited and received international acclaim and many prestigious awards. In 1985 PBS broadcast a one-hour documentary entitled "The Mask of El Zarco". He received the Japan Fellowship from the National Endowment for the Arts, Arizona Governors Arts Award, the Artistic Excellence Award from American Hispanics in Higher Education and the Esperanza Teacher of the Year Award.

Tickets to the lecture are $5 each and will be available in the lobby of the Renaissance Theater beginning at 9 a.m.