Registration opens January 8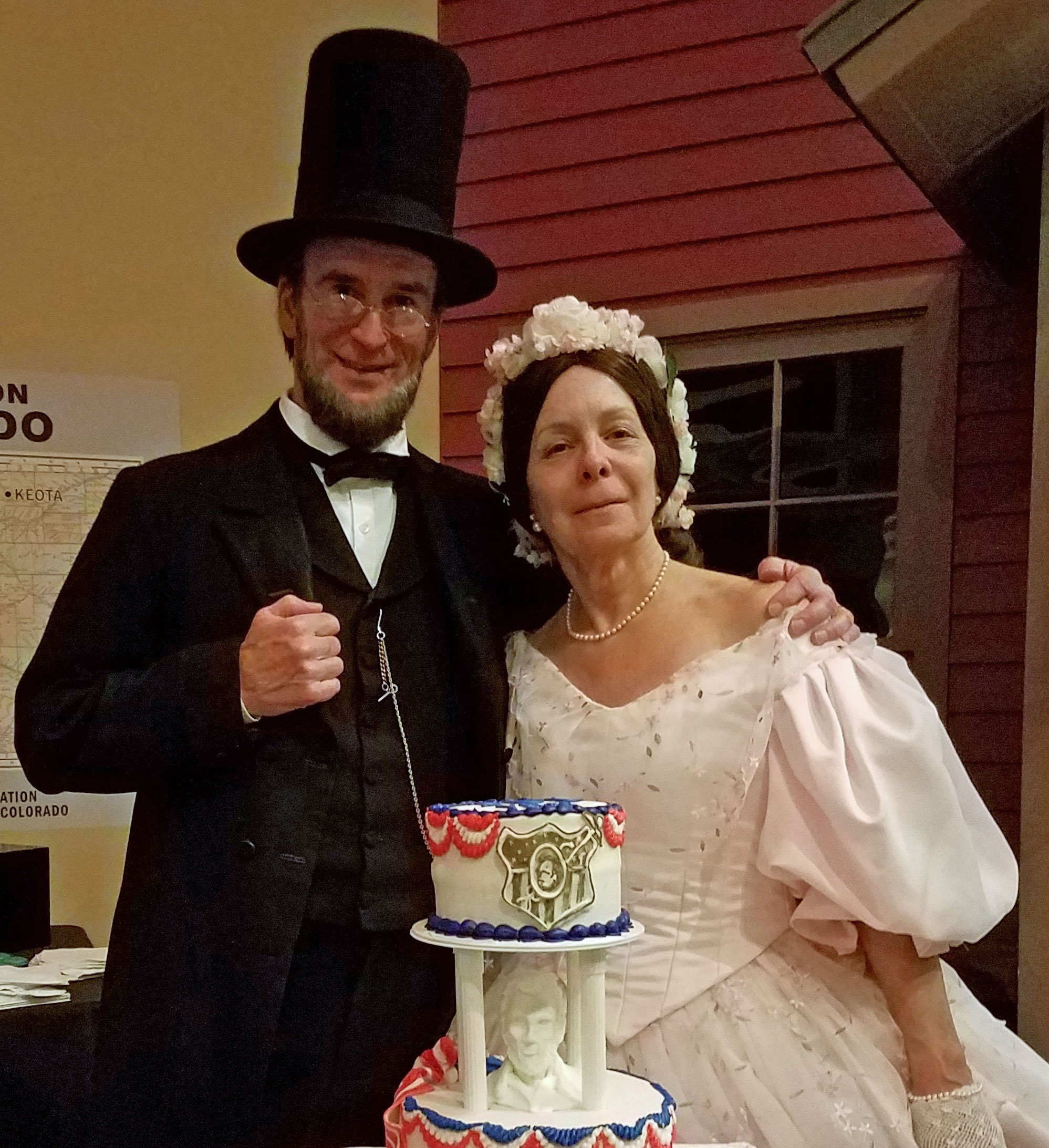 Join John and Pamela Voehl on Friday, Feb. 23 at 7 p.m., as they take us back in time to the evening of April 14, 1865. On April 9, word had reached Washington that Confederate General Robert E. Lee had unconditionally surrendered the Army of Northern Virginia to General U. S. Grant. This signified a death blow to the Confederacy, after four years of war and death. President Lincoln's heavy burden is finally lessened, and the relief he feels is obvious. The President and Mrs. Lincoln could finally treat themselves to an enjoyable and relaxing evening at Ford's Theater. We join them at the White House and we can hear their last full conversation before leaving for the theater.
You won't want to miss this incredible portrayal of the last few hours the Lincolns would enjoy together, and to hear how the Voehls enact the conversations and the emotions the Lincolns were feeling during these moments before history was forever changed.
John Voehl is a nationally recognized Abraham Lincoln Presenter and Historian, based in the Denver area, having shared over 1,700 Lincoln living-history experiences in all 50-states, including 377 senior's groups. Pamela Voehl has partnered with John to show case the Lincoln couple. The Voehls are Life Members of the Association of Lincoln Presenters, and John is the Secretary. He's a Colorado Endowment for the Humanities Chautauqua Speaker. They are Charter Members of the Victorian Society of Colorado.
Admission to all Premier Lectures is $15 per person and can be purchased online or with cash in the lobby of the Renaissance Theater one hour prior to the lecture, subject to availability. Up to four admissions can be purchased in one transaction per LLL user account.
For online purchases, two to three days before the event, a QR code ticket will be emailed to each person registered. The QR code ticket is a personal code for each person registered and the printed or electronic ticket displaying the QR code is required for admittance. There is no will call.
EVENT DATE/TIME: Friday, Feb. 23, 7-8:30 p.m.
COST: $15
MAXIMUM: 320 (no waitlist)