Registration opens Jan. 17, 8 a.m.
First stop: The Society of St. Vincent de Paul has been serving individuals and families in need throughout central and northern Arizona since 1946. Programs include: services for the homeless, medical and dental care for the working poor, charity dining rooms that serve thousands each day, food boxes for hungry families, thrift stores throughout the region, and help for people's physical, mental, and spiritual needs.


See how this multi-faceted service agency functions from the inside. Your day will begin with a tour of the society's downtown service center, which houses delivery of food to the entire Phoenix area. Also learn about the organization's homeless ministries, medical and dental clinics, dining rooms, and urban farm. There are five dining rooms in the Greater Phoenix area, which serve hot, sit-down meals to 3,500 people a day, prepared in one of the largest industrial kitchens in the Southwest, using much of the produce from the St. Vincent Urban Farm.

Lunch stop: You will enjoy lunch at Rolling Hills Golf Club Grille, located in the picturesque Papago Buttes Park area. After lunch we travel to the Hall of Flame Museum.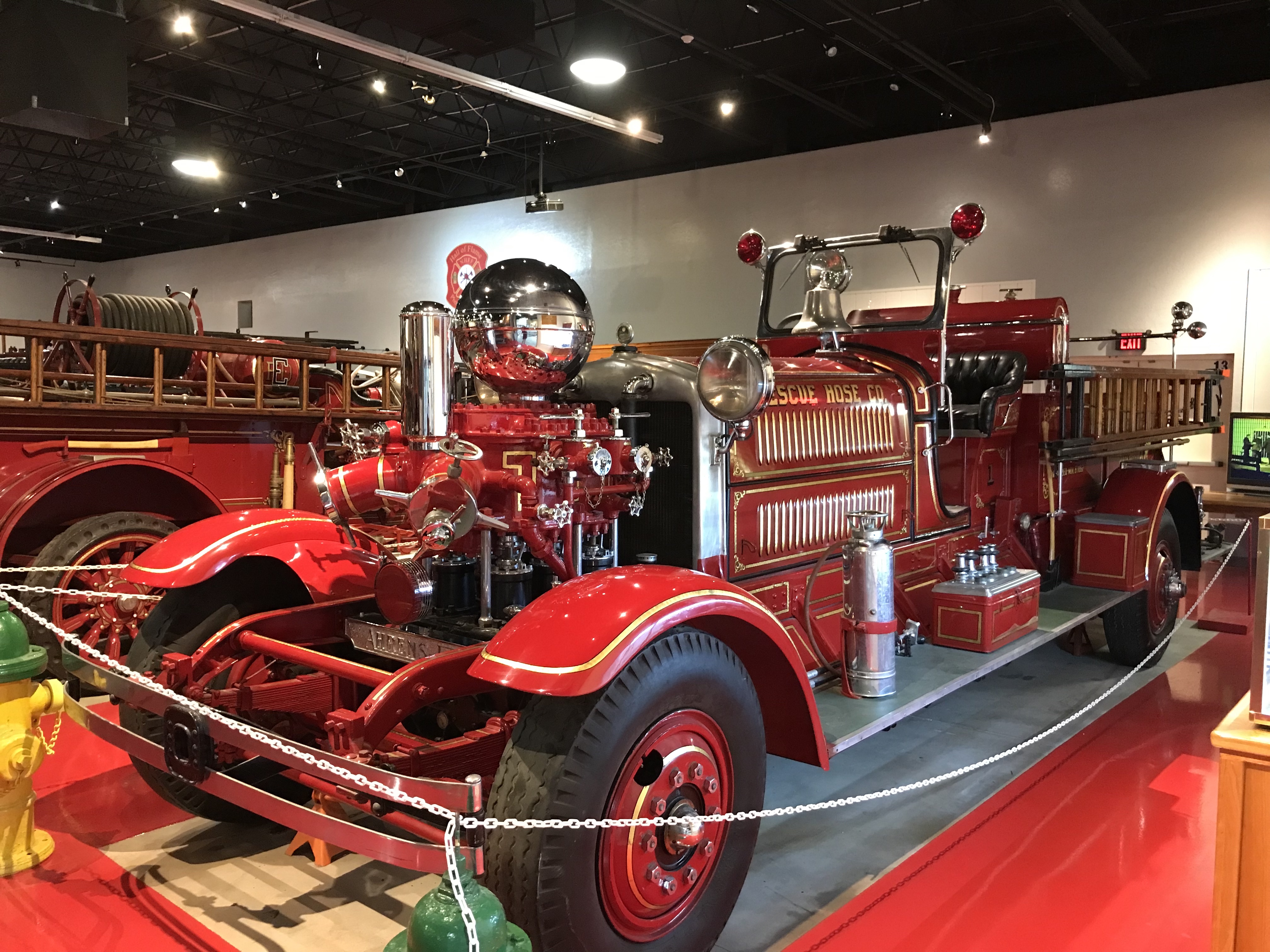 Second stop: So, what Christmas gift do you get Chicago's George Getz, Jr. former chairman of The Globe Corporation, a man who had just about everything? Well, in 1955, his wife surprised him with a broken-down 1924 fire engine from France, inspired by his lifelong fascination with firefighting and the fire service. After it was fully restored, Getz and his family enjoyed driving all the neighborhood children around town. His fascination then became a passion as he collected more and more antique fire engines.
By 1961, the collection had become so large that he founded the Hall of Flame Museum and organized the National Historical Fire Foundation to promote the museum's programs. There are more than 100 marvelously restored fire trucks and other equipment that date back to 1725, tracing the evolution from bucket brigades and hand pumps; horse-drawn to gas engines; and hydraulic engines that pump thousands of gallons of water per minute.
The museum also celebrates the heroism of firefighters, including tributes to the 343 NYFD souls who gave their lives on 9/11 and the 19 Prescott Valley FD/Granite Mountain Hotshots who perished in June 2013 fighting the Yarnell Hill Wildfire. Other exhibits feature the early development of smoke masks, emergency medical technicians, helmets and patches from around the country, and the City of Phoenix Fire dispatch system circa 1955–1985.
The docents are retired firefighter and they will lead you through the museum, answering all your questions and sharing some fascinating stories about the history and lore of firefighting—the public service you hope you never need.
Registration limited to two (2) per event, for each LLL user account.
EVENT DATE/TIME: Tuesday, March 28, 8:45 a.m. to 3:45 p.m.
COST: $ 75
MAXIMUM: 54