Scottsdale attractions wrap you in the West
Come explore the history, art and rich, cultural heritage of the North American West at Western Spirit: Scottsdale's Museum of the West. From exhibits of Hopi pottery masterworks to rare, vintage movie posters, your morning tour guide will engage you through stories and high-quality exhibitions in the award-winning, contemporary museum building in Old Town Scottsdale.
After your tour, you can witness the unique, mid-day arrival at the museum of the Hashknife Pony Express. The once-a-year, three-day, horseback mail route covers over 200 miles from Holbrook to Scottsdale. The Hashknife outfit has the longest contract (61 years in 2019) with the U.S. Postal Service and annually delivers about 20,000 pieces of first-class mail, bearing the valued "Via Pony Express" cachet, which riders hand stamp before the ride's start. A hand-stamped letter, addressed to you personally, will arrive in the riders' saddlebags, as long as you preregister for this trip by Jan. 2, 2019.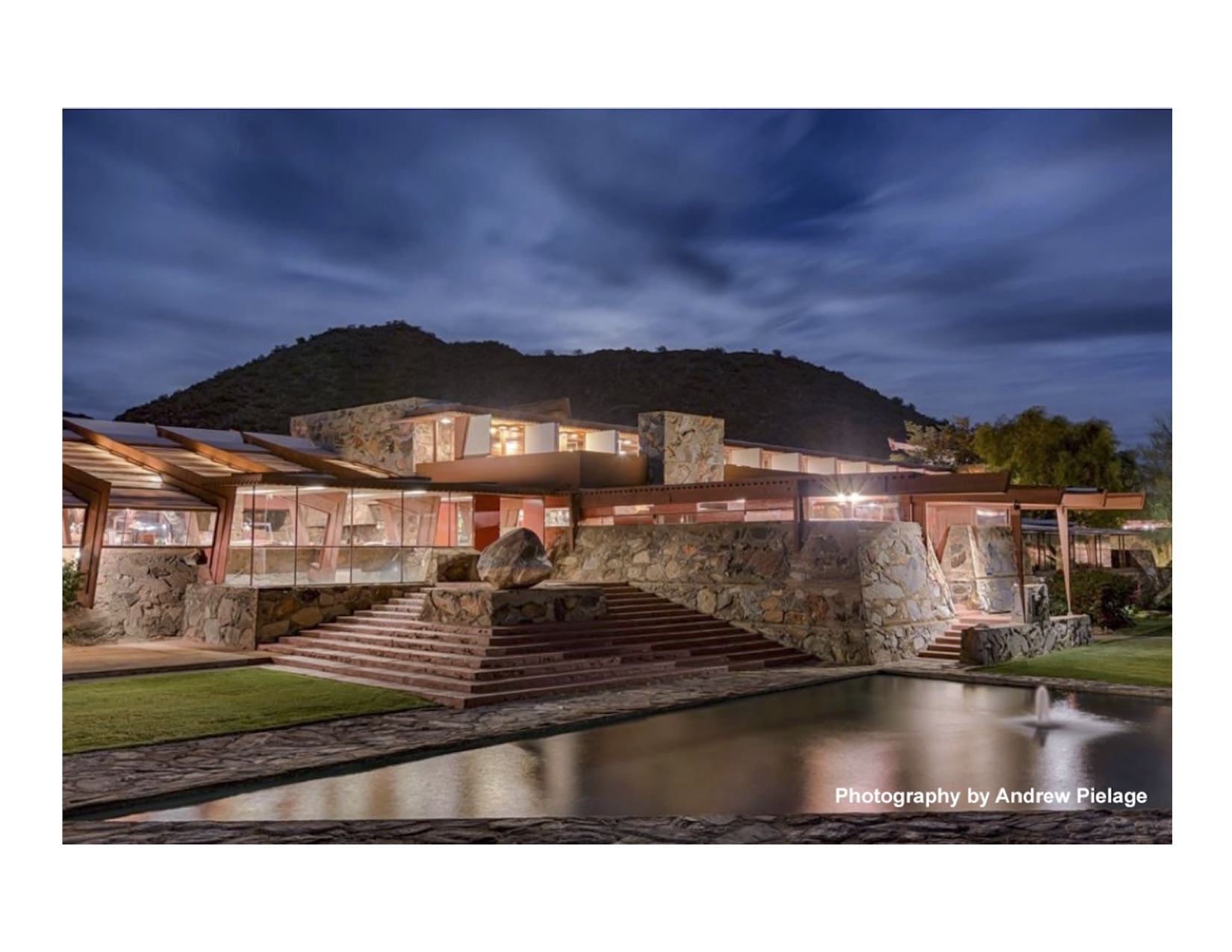 During mid-day, other free, outdoor activities include story telling; a horse-and-rider meet-and-greet; and live entertainment. Food and beverage will be available for your purchase from food trucks for lunch on your own.
After lunch, you'll board your bus to Taliesin West, a National Historic Landmark, nestled in the desert foothills of the McDowell Mountains in Scottsdale. It is also the home of the Frank Lloyd Wright Foundation and the School of Architecture at Taliesin. You'll tour Wright's beloved winter home and the bustling headquarters of the Taliesin Fellowship, established in 1937 and diligently handcrafted over many years by Wright and his apprentices.
DATE/TIME: Friday, Feb. 8, 8:30 a.m. - 5 p.m.
COST: $70
MAXIMUM: 50
For more information, see:
• Scottsdale Museum of the West
• Hashknife Pony Express
• Taliesen West