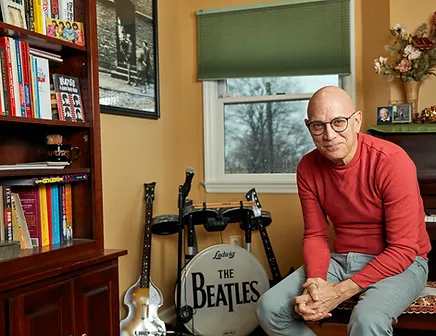 On Monday, Feb. 5, 10 a.m. join Vincent Bruno for a presentation of nostalgic memories of the Beach Boys. Enjoy the good vibrations that will fill the Renaissance Theater. Wearing your old baggy shorts is okay, but leave your surfboards at home!
The Beach Boys are one of the most critically acclaimed and commercially successful rock bands of all time. With 37 Top 40 singles in the US, they have more chart hits than any other group. Their California surf music and hot rod classics helped define the 1960s for many people.
Bruno will trace the legacy of the Beach Boys as they created one of the most original and influential styles in pop music history. Led by Brian Wilson, the Beach Boys had a unique sound that incorporated elements of pop, jazz, and classical music. Their music was imitated by many others, including the Beatles.
Bruno, a familiar and popular presenter for LifeLong Learning, is a recognized rock music historian and storyteller. For over 25 years, he has entertained and informed audiences with his informative and engaging programs. He has presented on more than 100 rock and roll musicians and groups, including the Beatles, the Rolling Stones, the Who, and the Beach Boys.
Tickets go on sale at 9 a.m. in the lobby of the Renaissance Theater and are $5 at the door. No registration is required.